NYT 6:44
LAT 4:48
Newsday 4:33
CS 6:09 (Evad)
WSJ Saturday Puzzle untimed


Caleb Madison's New York Times crossword
Ah, that hits the spot—even with that one square I had wrong because the letter was plausible in one direction. And despite the difficulty I had in remembering how to spell MOE SZYSLAK, the 1A: [Surly TV bartender]. Heckuva 1-Across, that.
The "d'oh" square was #47. For 47A, I liked DUMP ON for [Eagerly criticize], though the eagerness is better exemplified by JUMP ON. The crossing made no sense—47D: [Kids] can be JIVES, in a way, but not so much DIVES.
Highlights:
15A. A [Nervous wreck] is a BASKET CASE. That goes pretty well with Moe.
20A. P. DIDDY is your ["Bad Boy for Life" performer at the 2004 Super Bowl].
22A. The POT? [It grows during game play]. Tough clue.
28A. AYN RAND makes for a good crossword entry, and I'll leave it at that. [Author who wrote "Anyone who fights for the future, lives in it today"].
30A, 54D. [9 to 5, e.g.] clues both a RATIO and some ODDS.
36A. Aw, yeah. "I WANNA BE SEDATED" is a [Classic 1978 punk song] by the Ramones. Start your puzzle with Moe and anchor the middle with the Ramones, and you'll delight pop culture fiends.
43A. BUG-EYED means [Agog]. Love the answer.
52A. [1950s-'60s left fielder selected for nine All-Star Games] is White Sox great Minnie MINOSO. He lives in my neighborhood! Looks damn good for a fella in his 80s, too.
63A. SORE LOSERS are [often ticked after being licked]. Not licked with a tongue. Though they might grumble at that as well.
3D. [Passing burden?] is a good clue for the ESTATE TAX. It bears noting, though, that a great many estates are too small to entail payment of estate tax.
5D. Took me forever to understand this one—["2001" characters] are ZEROS in that there are two zeros in the number 2001. Nothing to do with the movie, 2001: A Space Odyssey.
13D. Geographically speaking, a VELDT is an [Outback cousin]. Contemplated marsupials from the Australian Outback and the Subaru Outback here.
43D. B MOVIE is a sparkly entry, and [People may act terribly in it].
45D. Medical/anatomical terminology knowledge for the win! [Situated away from the point of origin] means DISTAL. Your foot is distal to your knee. Your molars are distal compared to your incisors.
Mystery bits:
46A. [Camposanto Monumentale locale] is PISA. Hey, you know they've got a famous tower there, too. I hear it's crooked, though.
55A. [Hebrew for "spring"] is AVIV. Doesn't Tel mean "valley"? And is this "spring" the season, or "spring" the source of fresh water?
6D. YTTRIA is a [Powder used in lasers]. I feel like this word was just out there in another puzzle recently. Who remembers this?
23D. When SOLTI wouldn't work with the crossings, I drew a blank on [1976 Emmy winner for "Evening at Symphony"]. Seiji OZAWA.
38D. [Old Martin bomber] is a B-TEN. As in Lockheed-Martin, pre-Lockheed?
39D. Jean/Hans ARP was the [Creator of the bronze "En Songe"].
I find it satisfying to puzzle through clues I have no idea about and eventually wind up at the right answer. At least on Saturday. I don't expect that sort of challenge early in the week but today? It's good.
William I. Johnston's CrosSynergy/Washington Post puzzle, "Command Performance"—Evad's review
If dogs could talk, what would they say? Well, Mr. Johnston reminds us what we say to them:
COME

TO AGREEMENT – I imagine most of you out there in puzzleland would agree (well, all perhaps the article-phobic Howard B.) that an "AN" is missing here.

ROLLOVER

AN IRA – appropriate to those of us in mutual fund business.

STAY

THE COURSE – sounds like something Capt. Kirk might say to Sulu.

FETCH

A GOOD PRICE – much more fun to say than the clue "Sell profitably."
A humorous theme with at least 3 solid and fresh entries, so this gets good marks from me.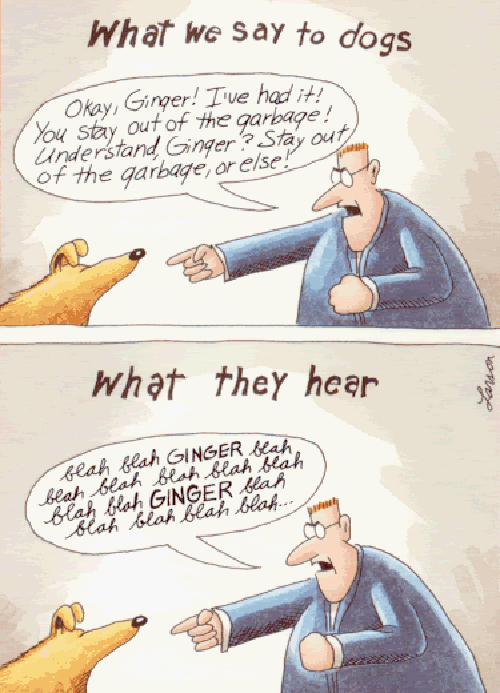 I was expecting a SIT entry, how about you? Other random thoughts in no particular order:
Having the DAE of DAEDALUS ("Wax wing maker") first had me scratching my head in the NW. The only word I could think of that started with those letters was the bygone South Korean car manufacturer, DAEWOO. "Wax wing" refers to the wings made for his son, Icarus, that melted as he flew too close to the sun.
Lovin' the K-action in SPECIAL K and KVETCH. That's what Keeps us Koming back for more….
"Orange parts" aren't roles Amy played as a young actress, but citrus-y SECTIONS
We have the first 2 of the 3 B's of classical music: BACH (of "Musical Offering" fame) and Beethoven (born in BONN, Germany). BRAHMS will have to wait for another puzzle. ROCOCO ("Highly ornate") reminds of the time of BACH as well.
First tried AL TEAM for "The Twins," wondering at first why there was no "e.g." in the clue. Turns out it was GEMINI.
A chess clue! ROOKS "move along ranks and files." Are ranks horizontal lines and files vertical? Or does this just relate to the other chess pieces? Etymologists, please opine.
Fred Jackson III's Los Angeles Times crossword
A little tougher than usual, but still easier than the NYT for me. Highlights:
5A: [Movie warning] is the PG THIRTEEN rating. Odd to spell out the number, I know, but sometimes I like that in a crossword answer. (Just not in UTWO or THREED.)
16A: [Unequaled] means the ONE AND ONLY.
19A: Ooh, POE trivia! Edgar Allan Poe is the [Orphaned author raised by the Allans]. Did any of you read that New Yorker article some months back about Poe's messed-up life?

22A: [Incomplete rainbow] is SUN DOG. Ha! Eleven days ago, we learned that a MOON DOG is a [Bright spot on a lunar halo]. I guessed SUN DOG because of that. The scientific name is parhelion, meaning "a bright spot in the sky appearing on either side of the sun, formed by refraction of sunlight through ice crystals high in the earth's atmosphere." Is that the same as an incomplete rainbow? I don't know.
27A: A [Buff] is a FIEND. Yes, FIEND means an enthusiast, not just a demon. Case in point: Diary of a Crossword Fiend.
58A: One famous [California shopping mecca] is RODEO DRIVE. I've never been.
61A: ["It doesn't get any better than this"] clues "I'M IN HEAVEN." That was me on Tuesday, eating a Beard Papa's cream puff with fresh strawberry custard filling. Slices of perfectly sweet fresh berries in creamy custard inside a pastry shell? It was all I could do not to slide to the floor in bliss.

3D: [Where one might anticipate being introduced] is in a TV show's GREEN ROOM. I was in one once, for a game show. It was crowded and the food was lame. I'm boycotting green rooms until I can present my demands in a binding contract. I want cream puffs, Diet Coke, and orange Peanut M&M's.
5D: [Vernacular jackpot] is a POT O' GOLD. Don't bother looking for it at the end of a SUN DOG.
33D: [Richard Simmons weight-loss program with color-coded cards] is DEAL A MEAL.
34D: [At night] clues AFTER DARK. Any longtime Mac users out there remember After Dark's "Flying Toasters" screensaver?
Lester Ruff's Newsday crossword, "Saturday Stumper"
The name in the byline is unfamiliar, which is surprising because Stan Newman usually turns to a fairly closed circle of constructors for the Stumper. New constructor or pseudonym?
Like the NYT and LAT puzzles today, this one has 72 words. Unlike the NYT and LAT, this one is mostly 7s (36 of the 72 entries, in fact) rather than having a smaller number of longer colorful answers held together with shorter fill. This type of puzzle tends not to thrill me. TEA SETS (14d. [China groups]) above TEASERS (44d. ["Free gift" ads]), EKES OUT, UNEATEN, ETAILER? Yawn.
What's in the puzzle? This:
1a. PLOWING is a [Snow job], quite literally.
19a. [Pens that don't write] are STIES. My first guess was female SWANS. In fact, I have never received a postcard from a swan.
27a. Idaho, or IDA., is a [St. with a panhandle]. Why go with an abbreviation when IDA is a full-fledged name?
31a. One [Symbol of Louisiana] is its state bird, the PELICAN. Now with more crude oil!
36a. [Fleming foe] is KGB. James Bond vs. the KGB? Not ringing a bell, but I haven't read/seen all of the Bond stories.
49a. A WATT is a [Joule per second].
63a. [They're hysterical] clues GASSERS. I checked two dictionaries, neither of which had a "gasser" definition that reflected hysterical hilarity. "Gas," yes, but not "gasser."
57a, 64a. Let's go to the South Pacific! Specifically, the MARIANA [__ Islands (where Guam is)] and the SAMOANS who are [Lavalava wearers].
2d. [It's flowing with the wind] clues a dry LEE TIDE. We Midwesterners give little thought to tides.
7d. Jackie GLEASON is clued as a ['60s TV superstar]. I would've thought he was more '50s.
21d. SUN is clued as [Day starter, in two ways]: the sun that rises to start the day, and the first part of Sunday. My favorite clue in this puzzle.
37d. [Sort of weekly] clues a NEWSMAG, like Time or Newsweek.
38d. [Calixa Lavallée's best-known tune] is "O CANADA." I've heard of the anthem, sure, but never its creator. Is she the Francis Scott Key of Canada?
Full answer grid here.
I don't do the Newsday puzzle outside of Saturdays, but commenters here have been mentioning screw-ups in the daily puzzles—a couple instances of clues and answers not matching up. People! When you change the fill late in the game, it behooves you to make sure you correct the answer grid, not just the clues.

Patrick Berry's Wall Street Journal Saturday Puzzle, "Rows Garden"
Ah, I do always love a good Berry variety puzzle, and this one doesn't disappoint. Usually I can fill in a few of the Rows answers on my first pass through the clues, but this time either the clues were tougher or my brain was softer. So I worked on the Blooms clues before seeing that G1: [Fights that have no rules but lots of participants (Hyph.)] had to be FREE-FOR-ALLS. Everything else branched out from there, and a while later, whaddaya know? It was all filled in.
There's only one entry that I don't like, which is one more than in the typical Berry puzzle. H1: [Still apply (2 wds.)] clues HOLD GOOD. "Hold true," sure, but "hold good" doesn't sound remotely familiar to me.
I like the way Patrick worked ZAMFIR, the [Musician dubbed "Master of the Pan Flute"], into the grid. The ZAM intersects with D1: MAZEL TOV, [Shout at a Jewish wedding (2 wds.)].
Lots of England action here—DRURY LANE is A: [Covent Garden street that's home to London's oldest theater (2 wds.)]. WELLINGTON is I1: [English statesman known as the "Iron Duke"]. The BAHAMAS (J1: [Island chain believed to be the site of Columbus's first landfall in the Americas]) used to be a British colony. BRITISH AIRWAYS (J2: [Carrier whose hub is at Heathrow (2 wds.)]) is in the same row. The BORDER COLLIE, K2: [Popular sheepherding pooch (2 wds.)], comes from Britain. And EAST INDIA is K1: [Site of much 18th- and 19th-century English trade]. I don't recall seeing a quasi-theme like this in a Rows Garden puzzle before.
Here's my answer grid:
   DRU   RYL   ANE
COMETOPAPASHORTSHEETS
SAMWATERSTONPLAINJANE
MAZELTOVGETSTHEDROPON
FIREEATINGROSESARERED
ASTRODOMESMOKESCREENS
FREEFORALLSPIPSQUEAKS
HOLDGOODPANICSTRICKEN
WELLINGTONABOVETHELAW
BAHAMASBRITISHAIRWAYS
EASTINDIABORDERCOLLIE
   NET   WOR   KED