NYT 3:46
Tausig untimed
LAT 4:18 (Gareth)
CS 5:49 (Dave)


Pamela Klawitter's New York Times crossword
The theme is the CORNER STORE, and the circled squares bending around the corners of the grid contain words that can precede "store." You've got RETAIL, DIME, GENERAL, and CHAIN. Cute enough concept, although I would be more pleased with the execution if those corner answers didn't entail partials A DIM and CHA and I-never-use-that AGLARE.
Highlights in the fill include B'NAI B'RITH, BOLSHOI, and DIAL TONE. Most surprising 8: 36d. [British poet laureate Duffy], CAROL ANN. I suppose some of you have heard of her, but I am out of poetry circles and treaded slowly through the whole name, working the crossings.
The ol' Scowl-o-Meter went off tonight with ENNA ([City known as the Navel of Sicily]), ENSILES ([Preserves on a farm]), ÉCLAT ([Grand display]), AH SO ([Facetious "I see"]), IN ESSE ([Actually existing]), -ANE ([Hydrocarbon suffix]), ULT ([Final: Abbr.]), TSE ([J. Alfred Prufrock creator's monogram]), Y SHAPE ([What a slingshot or wishbone has]), and -ATOR ([Suffix with origin or comment]), as well as the partials A DIM, A BAT, AS I, IT OR, and IS NOT. I would advise constructors who find five partials in their puzzle to back up and reconsider their grid design. The same goes double for crosswordese; one or two can be overlooked by most solvers but I find that more than three or four crusty answers really do lessen my enjoyment of a puzzle.
2.5 stars from me. The quality of the fill is paramount and this puzzle's fill wasn't doing it for me.
Raymond Hamel's CrosSynergy/Washington Post crossword, "Copperheads" – Dave Sullivan's review
No Snakes In The Grid today, but four theme entries where the atomic symbol for copper (CU) is prepended:
[SpongeBob SquarePants?] is a

CU

BED FELLOW. I generally see "bedfellows" in the plural and preceded by "strange." Are there any other ilk of them? Are there such people as "happy bedfellows"? I hope so.
We next get a bit classical music riffing off Wagner's "Ring Cycle" with [Round of antibiotics?] or

CU

RING CYCLE. My "invented phrase meter" moved into the "tortured" area.
Perhaps the seed phrase is [Favorite of flight attendants?] which clues the cute

CU

TEST PILOT. Must be the uniform.
Finally, [Large collectible?] clues

CU

RIO GRANDE. Another not-so-hot invented phrase, at least according to the imaginary meter in my brain.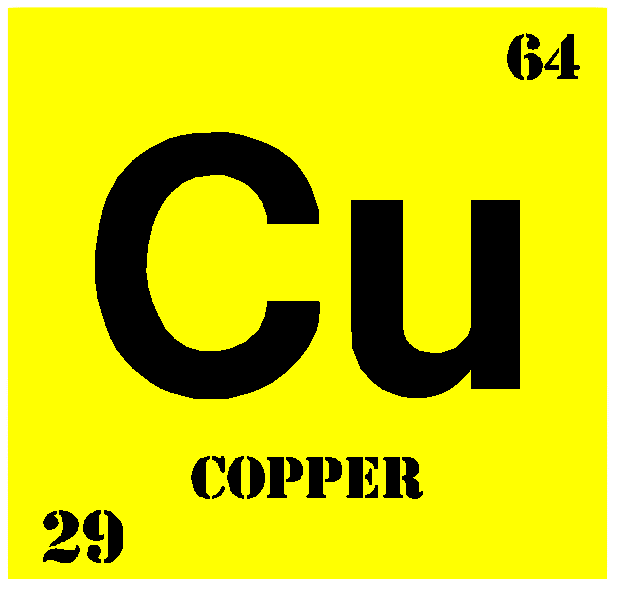 CUTEST PILOT is really the only decent phrase of this bunch, imho, and probably not enough rationale to build a puzzle around. We do have some nice fill with PAN-STYLE ([Variety of pizza]), GO LONG ([Run downfield for a pass], it could also be seen as advice to a bond trader in a declining interest rate market) and my FAVE of [Show off] for FLAUNT. I'm less a fan of alphabet strings, so I'll have to award my UNFAVE to [N followers] for OPQ. They should've followed N out the door.
C.C. Burnikel's Los Angeles Times crossword – Gareth's Review
Interesting theme: The four theme entries begin with one-letter parts that spell out the spelled-out VILLAGEPEOPLE anthem YMCA. I'll link to one of their other, less played-to-death, songs if that's ok? OK. So; we have:
[What makes a man a man], YCHROMOSOME. A great answer and a great clue too!
[1988 Tony-winning play inspired by a Puccini work], MBUTTERFLY. Another strong theme answer
[Disco-era group known for the starts of 18-, 20-, 54- and 57-Across], VILLAGEPEOPLE
[Duracell R14's], CBATTERIES
[First of a planned 26-book mystery series], AISFORALIBI. Feels a bit of a cheap end, considering there's one for each letter of the alphabet. On the other hand, I'm willing to bet Zhouqin didn't have a whole lot of options with this quite restrictive theme and so it's a necessary answer and more than balanced by the first two which were great!
We have a highly unusual grid: 38 blocks, 74 words; but with 4 helper squares. The top and bottom pairs of theme answers overlap by six squares too… This often forces immediate fill compromises, but if achieved means less pressure elsewhere in the grid. The only answer in the vicinity of those two stacks that's awkward is PAYTO: very impressive! The top-right and bottom-left are wide-open, with 8/8/6 downs, the 8's crossed by two theme answers apiece. Those answers are somewhat interesting too: TROPICAL, HOMECARE and VAGARIES, ICANTSEE. Other interesting answers included LAGUNA (more familiar with the racetrack LAGUNA Seca that I assume is nearby) and STPETER.
Not too much else to say. There weren't too many frowny answers, and the theme was interesting: 3.5 stars?
Gareth
Ben Tausig's Ink Well crossword, "Nothing Major"
If a business isn't part of a big corporation, it's nothing major. It might just be a MA-AND-PA OPERATION. That 16-letter phrase is used here as the rationale for adding MA and PA to a handful of phrases:
18a. [Junior members of a lodge?], MASONIC YOUTH. Nice! I don't think I've ever actually heard a Sonic Youth song, but I know the band was fairly seminal for a lot of discerning music fans.
25a. [Manager of oral hygienists of ill repute?], DENTAL MADAM. This reminds me of Jennifer Aniston as the dentist in Horrible Bosses. Also? Your daily newspaper crossword editors are never going to be keen on a theme answer that plays on "dental dam." Even though that sheet of latex is absolutely used in plenty of dental procedures, its safer sex application has probably ruined it for the daily puzzle.
51a. [Arthur Sulzberger, e.g.?], PAPER PERSON. New York Times bigwig.
62a. [Try to trademark your new invention?], PITCH A PATENT.
Highlights in the fill: EMOTICON, TAP WATER, CAMP DAVID, OUR SAVIOR, RIHANNA, SAPPHO.
Toughest fill:
39d. [SeaWorld orca name], NAMU.
38d. [River to the Rhone], SAONE. One of our Crosswordese Rivers of Europe. It's 298 miles long.
11d. [Ancient Irish alphabet], OGHAM. Here it is. Not to be confused with Occam's razor or the O'odham people of Arizona and Mexico.
9d. [Grocery store sticker letters], PLU. Did you know it's short for "price look-up"? I sure didn't. So what's SKU? That's a stock-keeping unit code. I have learned so much today.
3.75 stars.