NYT 6:05
Newsday 5:14
LAT 3:41 (Andy)
CS 7:20 (Dave)


Julian Lim's New York Times crossword
Sigh. I saw 1a. [World's tallest building], I counted the letters, and I prepared to enter WILLIS TOWER, the new name of Chicago's Sears Tower. Of course, it hasn't been the tallest for a while, and the answer is BURJ KHALIFA. Is there any other crossword-suitable phrase that would have the letters RJKH all in a row? That is one showy 1-Across. Lots of other not-the-usual-fill long answers here today—here are my favorites:
15a. [One way to cruise along], ON AUTOPILOT.
17a. [They come out of many mouths], WISDOM TEETH. If you know someone in Chicago who needs their wisdom teeth out, I highly recommend the oral surgeon who took mine out so gently, Alexis Olsson.
 50a. [Big time], MAJOR LEAGUE. Clue pulls double duty at 42a: EON.
53a. ["C'est la vie"], AND SO IT GOES. Shades of Linda Ellerbee, Kurt Vonnegut.
12d. [Like every Bond film since 1989], PG THIRTEEN. Not typically a fan of spelled-out numbers but this entry looks neat.
24d. [Is unable to cut the mustard], CAN'T HACK IT.
25d. [Form of strength training], ISOMETRICS.
A few other things of note:
36a. [Belfast is on its shore], MAINE. I have ancestors who were in Belfast, Maine. Actually, my great-great-great-grandfather who's buried in a cemetery in my neighborhood, he left Maine for Chicago in the mid-19th century. He was born in Belfast. Three generations before him were in Maine, two generations before them were in Massachusetts, and before that they were in Cornwall. They came to America in the 1600s for better fishing grounds, not for the religious freedom to be Puritans.
34a. ["Sweet!"], "YEAH!"
38a. [Site of the Sibelius Monument], HELSINKI. I gather Sibelius was of Swedish descent, which explains why his surname lacks umlauts, K's, double vowels, and the like. He did build a house at Järvenpää, which is suitably Finnish and has altogether too many dots.
18a. [Protection from pirates: Abbr.], TMS. Trademarks, protection against counterfeiters selling bags with the trademarked Louis Vuitton logo, for example. That sort of piracy. A trademark will be of no help to you off the Somalia coast.
40d. [Ill-paid laborer], COOLIE. We don't often see words labeled "offensive" in some dictionaries right here in the crossword. (Merriam-Webster's Collegiate doesn't flag it; the Oxford people do.)
44a. [Some partial appointments], CRONYISM. Tough clue. When you are partial to a job candidate because you're old pals and you appoint him to the job despite his lack of qualifications, that's cronyism.
45d. [___ Sant'Gria (wine choice)], YAGO. Never seen YAGO before. I assume it's a variation on the Iago/Diego/Jacob/James. Yago is apparently a brand of bottled sangria.
10d. [Bygone yellow-roofed kiosks], FOTOMATS. Are you old enough to remember seeing (or dropping your film off at) Fotomats?
Four stars.
Martin Ashwood-Smith's CrosSynergy / Washington Post crossword, "Bank Roll" – Dave Sullivan's review
This is how constructor Martin Ashwood-Smith rolls: he takes a popular banking term, namely S AND L, and finds four celebrities who share those initials:
Familiar name, but unfamiliar clue ["Saps at Sea" costar] was

S

TAN

L

AUREL
[Puppeteer with 12 Emmys] clued

S

HARI

L

EWIS – before I had the theme idea, I tried Jim Henson at first. I just remember Lamb Chop, who were the other sockpuppets?
["Dog Day Afternoon" director] was

S

IDNEY

L

UMET – it's shameful how few director names I know. I guess I should stay through the credits next time I go to the movies, huh?
["Arabesque" actress] clues the incomparable

S

OPHIA

L

OREN – Two Women is her greatest work, imho.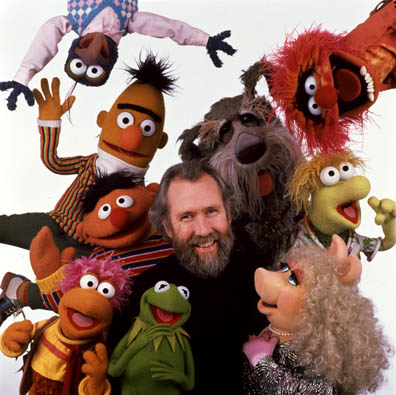 Unexceptional theme, but I did enjoy the "pinwheel" theme arrangement, as I think down entries generally develop an inferiority complex with their infrequent theme use. Pretty upscale fill in this one that made it a notch more difficult than the typical daily CS fare. I'm talking about CALUMNY, CACTI, APIARY (which I have in my backyard!), PIVOTAL and SO-AND-SOS. My FAVE entries were the paired (and juxtaposed) [Risqué beachwear] for THONGS and [Like some beachwear] for SCANTY. I've only seen TITI ([Mini monkey]) in crosswords, and when I tried to link to an image of one from here, Google thought I added that last I by mistake, and this is a family blog, so I won't post any of my results here.
Alan Olschwang's Los Angeles Times crossword—Andy's review
When I look at it from afar, this seems like a good puzzle. It didn't make much of an impression on me, though. Let's have a look at the marquee answers:

18a, GRADE A EGGS [Dairy aisle selection]. I don't even want to know what grade B- eggs look like.
24a, EVERY LAST DETAIL [End of a wedding planner's promise]. There are approximately 192 million wedding planning companies named some variant of "Every Last Detail" planning. Not a huge fan of the clue, but I'm not sure how else one would clue it. Feels somewhat contrived to me.
27a, MASS MEDIA [Publishing houses and such]. Instant get for me, but I can see how that might be a tricky clue.
44a, ALLA BREVE [In cut time, musically]. Cut time tends to be quicker than common time. It's sometimes written as 2 2.
46a, TAXI SQUAD PLAYER [NFL practice team member]. Clever way to get an X and a Q into the grid. I'm more familiar with the synonymous term "scout team player," but they're apples and slightly different apples.
51a, ACTION DOLL [Toy based on a sports legend, e.g.]. This is a phrase I'm completely unfamiliar with. In my lexicon, something is either a doll or an action figure, not an "action doll." Am I in the minority here?
7d, WHAT'S IT ALL ABOUT [Michael Caine memoir]. Spoiler alert: It's all about Michael Caine.
The other long fill that I liked was OKEY DOKE. Other than that, the 8 stacks were pretty meh. There were some somewhat forced constructions: HAVE OPEN, IS IN ON, EX-STAR; and then there were a few examples of crosswordese: UIE, RAREE, DEREG, NEET, CTS, LOMA, ESA. I really liked TORERA [Patricia McCormick was the first American one in Mexico]. Disliked the clue for AHH ["Feels won-n-nderful!"]. Find me a person that talks like that and I'll eat my hat.
3.1 stars from me. Until next week!
Lars G. Doubleday's Newsday crossword, "Saturday Stumper" (by Doug Peterson and Brad Wilber)
Whoa. A Stumper that is easier than the Saturday NYT? One that is hardly beyond the difficulty level of a Friday NYT? That is a rarity. Or maybe I just tuned into Brad and Doug's cluing vibe particularly well this week.
The fill neither amazed nor bored me—it's solid, and as in the typical Stumper, there is no junk fill. The short words Andy singled out in his LAT review? You don't generally find them in a Newsday puzzle.
Eight faves:
16a. [The worst of evils, per Helen Keller], APATHY. Interesting clue.
38a. [Historic headline of 1898], J'ACCUSE! Emile Zola's letter on the Dreyfus Affair. My husband and I like to say that with a dramatic finger-pointing. It makes it so much more fun to cast blame.
45a. [Sugar substitute], HON. Cute clue.
56a. [Smallest country on its continent], SURINAME. Geo-trivia. Probably the single most forgotten South American country.
7d. [Gwyneth Paltrow, at college], ART MAJOR. Not known to me, but inferrable.
10d. [Wand holder], MASCARA CASE. HARRY POTTER also has 11 letters, of course; I like the potential mislead here. (Note to male constructors/editors, however: Nobody much calls it a mascara "case." It's a tube. I said the same thing back in 2005 when Byron Walden included the entry in his NYT puzzle with hidden capital cities. See the Caracas? But now the term's been in two crosswords, and this means more and more constructors will see it in the database and assume it's completely in the language. Which it is not.)
23d. [Newborn on the first TV Guide cover], DESI ARNAZ, JR. When else do you get the ZJR combo?
38d. [Part of a ringmaster's outfit], JODHPURS. Love that word.
Scholarly bit I dredged up from high school: 20a. [Daughter of Oedipus], ISMENE.
Four stars.