NYT 4:06 (Amy)
Tausig untimed (Amy)
LAT 3:44 (Gareth)
CS 5:46 (Dave)


Joel Fagliano's New York Times crossword
A Halloween puzzle on Wednesday? Does that mean there's going to be another holiday puzzle tomorrow?
This one's theme is candy that halfway sounds like regular food items:
18a. [Part of a Halloween dinner?], SWEDISH FISH. Dreadful excuse for candy. I am only a tiny bit more willing to eat Swedish fish than lutefisk or pickled herring.
29a. [Part of a Halloween dinner?], JELLY BEANS. The chairman of Jelly Belly's board spurred some controversy when he donated five grand to an effort to repeal a new California law. If you are hooked on the gourmet jelly beans concept but disagree with the J.B. chairman, you could always try Trader Joe's gourmet jelly bean assortment. Fair warning: The licorice ones are dark purple and not black. Apparently the vegetable-based food colorings don't blackify the licorice jelly beans all the way.
35a. [Part of a Halloween dinner?], CANDY CORN. I haven't been able to find Brach's Indian Corn, the candy corn with the contains-real-cocoa ends. Those Brach's bastards think we all want Pumpkin Spice and S'Mores candy corn instead. *shaking fist*
46a. [Part of a Halloween dinner?], HOT TAMALES. Fish, beans, corn, tamales … we're having Mexican for dinner, apparently.
56a. [Part of a Halloween dinner?], TOOTSIE ROLL. Wait, do traditional Mexican dinners include bread rolls?
What is not in Halloween dinner is RISSOLE, 40d. [Savory deep-fried pastry]. This is exactly the sort of food that is not only not up my alley, it's not even in the same city as my alley. Raise your hand if, like me, you found this word to be wildly unfamiliar and a surprise in a Wednesday puzzle.
Interesting entries and clues:
1a. [What quoth the raven?], CAW. I'm thinking that is all Poe's Raven said, and his narrator was high.
8a. [1988 Salt-N-Pepa hit], PUSH IT.
49a. [One pushing the envelope?], POSTMAN. A whole cart full of envelopes, in fact.
63a. [Part of the alloy britannium], TIN. Who knew? Rule, Britannium!
1d. [Fast-food chain with a smiling star in its logo], CARL'S JR. Regional chain. I used their store locator and learned that the closest Carl's Jr. to Chicago is in Oklahoma, and that "Carl's Jr./Green Burrito" is also a type of restaurant. Carl's Jr. is in 13 states, primarily in the West and Southwest. Most other people have probably only heard of it because of the Paris Hilton commercials.
39d. [Black and blue, say], TWO-TONE.
44d. [Spare wear], G-STRING. I had G*TRING and was trying to figure out what vowel went there.
Four stars.
Ben Tausig's Ink Well/Chicago Reader crossword, "The Late Shift"
This is it. This weekend, the bottom drops out and our afternoons become night. That's right: daylight saving time comes to an end on Sunday. Fall back, curse Benjamin Franklin when the sun sets at a quarter to five.
59d. [Period that ends Nov. 3rd, requiring a shift, and letters that shift in this puzzle's theme entries], DST. The base phrase for each theme answer contains a DST in its midst, but the D gets shifted so that it becomes STD (nothing untoward there) and entirely different words:
17a. [Gumshoe hired for the case of the missing implant?], BREAST DICK. Breadstick.
25a. [Fantasy set in a light drizzle?], MIST DREAM. Midstream.
34a. [Street food magnate who failed despite having food from every continent?], SEVEN CARTS DUD. Seven card stud. Have any of you tried Antarctic cuisine? You haven't lived till you've tried the penguin broil and the nonexistent salad.
50a. [Heel?], FOOT'S DUFF. Foodstuff.
60a. [People who prefer to woo from the comfort of the couch?], REST DATERS. Red Staters. If I were single, I could get on board with this rest dating business.
Not a stale theme, a little bit of a weird one.
Lots of nifty fill:
1d. [Campaigning politician's tactic], AD BLITZ.
2d. [Feared fish], PIRANHAS.
11d, 12d. [Elon Musk company that facilitates travel for money], SPACEX (that's SpaceX) and PAYPAL.
13d. [Sycophantic], SMARMY. Love that word.
38d. [At this place, colloquially], UP IN HERE. "Can we get some pizza up in here?"
43d. ["No worries"], THAT'S OK.
Unusual clue: 28d. [Fallon's predecessor-to-be], LENO. Was my grandma my ancestor-to-be before I was born?
Did not know: 48d. [Editor Carmichael of Deadspin, Gawker, and the Hairpin], EMMA. I Googled her. She used to work for sportsy site Deadspin and gossipy site Gawker, and now she's the editor of Hairpin, which is more for women and published Ben Tausig's thoughtful piece on women in the crossword biz.
3.9 stars.
Raymond Hamel's CrosSynergy / Washington Post crossword, "Work Stoppage" – Dave Sullivan's review
So our two-day string of puzzles having to do with "couples" comes to an end today; we have four theme entries that end with a a type of stoppage:
[Dillinger caper] was BANK

HOLDUP

– I like stickups and heists better.
[Kitchen island material] clued BUTCHER

BLOCK

– something more popular in our parents' day I think. Granite seems to be the new countertop material of choice.
[Chuck Yeager broke it] was the SOUND

BARRIER

– does that mean he caused a "sonic boom"?
[Popular binding knot] was a CLOVE

HITCH

– have heard of hitches as knots, but not the clove variety.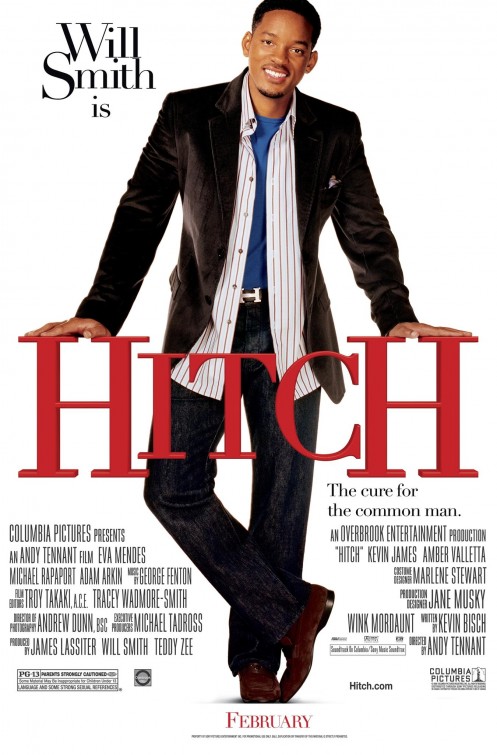 These type of themes work best when the operative words have at least a subtly different meaning in the original phrase than what connects the theme together. I'd say BLOCK does the best job of this, with HITCH being a close runner-up. HOLDUP is also a bit different, since I'm assuming a bank holdup refers to victims holding up their hands, but today I would think the word is still used even if patrons are asked to not move or get down on the floor. BARRIER is the closest to the original meaning, and so my UNFAVE of the lot.
I have to ask about a clue that I don't understand, which was KISS for [Post office objective?]. What type of office are we talking about? Is the idea when a spouse comes home from the office, he/she is met with a kiss at the door when arriving home? Seems a bit June Cleaver-ish to me, but I do like the nostalgia of the bygone era.
Jeff Chen's Los Angeles Times crossword – Gareth's review
3:44
First off, we're all reading Jeff's commentary on the NY Times crossword, yes? Ok, then. Today's puzzle has a perfect theme concept. The LONERANGER's catchphrase "Hi-Yo, Silver! Away!" is spelt out at the beginnings of the preceding theme entries. This could be considered an old-timey theme, but the recent film reboot (that I zero desire to see) makes it feel au courant. I don't think Jeff had too many choices as far as theme answers but I did find the pair of YOADRIAN and AWAYGAME particularly punchy. For completeness' sake the answers are:
16a, [Home sound system], HIFISTEREO. This clue is written in the present tense. Are these still common?
23a, [Memorable "Rocky" line], YOADRIAN. So memorable, in fact, that I know it without having seen the film(s)!
33a, [Eloquent], SILVERTONGUED.
47a, [Reason to pile onto the team bus], AWAYGAME
55a, [Hero whose catchphrase begins 16-, 23-, 33- and 47-Across], LONERANGER
It's interesting that Jeff brings up the fact that Joel's crossword is a 74 worder. This puzzle goes two further, being a 72/38! As Jeff notes, if done right you can include more good longer fill, but the construction challenge is ramped up considerably. Jeff makes it look easy though: the only weak answer I see is the partial ODETO. There are a few somewhat crossword-esey answers, but nothing that isn't actually seen "in the wild". OK, YESSIREE might be weak too though, because what is the preferred spelling here? I thought it was two S's, but one S seems to appear commonly in crosswords.
Other comments:
13a, [When doubled, a Northwest city], WALLA.Not to be confused with Wagga Wagga, NSW!
19a, [Decline from disuse], ATROPHY. Medical terminology almost always makes me happy! I look

forward to NECROSIS in a future puzzle…

40a, [Rapper who played Left Ear in "The Italian Job"], MOSDEF. Nice to see his full name in the grid.
4d, ["How Life Imitates Chess" author Garry], KASPAROV. His name looks cool in the grid!
9d, [H.G. Wells' island physiologist], DRMOREAU. Another lively name!
23d, [Google-owned video site], YOUTUBE. Good, 21st-century entry.
28d, [Hot-sounding European capital], BERN. Similar to SIREE, I thought the standard spelling was with two E's but crosswords seem to prefer one…
37d, [Greeting from Down Under], GDAYMATE. Best answer in the puzzle (and it had many highlights)! I think it's more a stereotype than a reality though…
42d, [Chris of "Tommy Boy"], FARLEY. I didn't know him or that film? Yes, film. He was on SNL so that means most Americans do know him, yes?
Simple, but really neat theme! Fun grid!
4.2 Stars
Gareth