Newsday 6:34 (Amy)
NYT 5:49 (Amy)
LAT 3:30 (Andy)
CS 5:39 (Dave)


Byron Walden and Brad Wilber's New York Times crossword
Lots of fresh fill in this 68-worder. My favorites are:
1a. [1960s sitcom character with the catchphrase "I see nothing!"], SGT. SCHULTZ. Ten letters, nine of them consonants.
17a. [Singles collection?], DATING POOL.
33a. [Ingredient in Worcestershire sauce], TAMARIND.
56a. [Where filing work is done], NAIL SALONS.
61a. [Accent for plus fours, often], ARGYLE SOCK. Plural would be better, though. One sock makes for an odd accent.
14d. [Early riser?], BOY WONDER.
29d. [Clear one's way, in a way], BUSHWHACK.
39d. [Blue label], X RATING.
Both Brad and Byron are gifted writers of clues that work your mind. In addition to the half of the clues already mentioned, here are a few others I liked:
7d. [One paid to make calls], UMPIRE.
13d. [Minor payment], ALLOWANCE. As in a weekly payment to a kid/minor.
23d. [Locales that may be well-supplied?], OASES.
57d. [Show on Sen. Franken's résumé], SNL.
Vocabulary words of the day:
45d. [Medieval merchants' guild], HANSA. If you've heard of the Hanseatic League, it's the same thing. Thing I never put together in my head: That the airline Lufthansa is Luft ("air") + Hansa.
29a. [Result of some fermentation], BIOGAS. Think methane.
The closest thing this puzzle has to poor fill is … hmm, TROI? UNMATED? Super smooth, despite two corners with quad-stacked 9s and two with triple-stacked 10s. 4.33 stars.
Julian Lim's Los Angeles Times crossword—Andy's review
Happy leftovers day, part 2! Here's a nice puzzle to solve while eating a cold turkey leg slathered in cranberry sauce.
My favorite entries: LIFE OF PI, "I CAN DO IT!", PR BLITZ (nothing new, but it always looks good in a grid), SWARTHY, BOSNIAN WAR, SHERMAN (clued as [Mr. Peabody's boy]!), DA VINCI, ODOR EATERS, FOSTER HOME, PS I LOVE YOU, LOWBROW, PLAN B. That's a good long list!
The groaners: IVER alone (Bon Iver? Sure! Iver? Nah.), ALETA, NALDI, and IRAE and ETRE in the same corner. That's a short list!
Pleasantly surprised to see? LOLO Jones, USE ME clued in a way other than the Bill Withers song, PAN AM clued as the ill-fated ABC series.
Wish I'd seen? TIMBER clued as the Pitbull/Ke$ha top-ten hit.
Learned? That beloved mega-corporation SARA LEE owns Ball Park Franks.
3.75 stars from me. Until next week!
Donna S. Levin's CrosSynergy / Washington Post crossword, "Green Party" – Dave Sullivan's review
Let's see…thirty days hath November…so we're at the end of another month, folks! Today's CrosSynergy has four phrases that end with a word that can follow GREEN. Let's get this party started:
[Roseanne Barr's self-anointed title] was DOMESTIC

GODDESS

– a title that many think she stole from our blog's hostess. Green goddess is a type of salad dressing, I think.
[Mail for one with a malady] clued GET WELL

CARD

– "green cards" are given to immigrants on their path to citizenship.
[Time to begin implementing one's resolutions] clued NEW YEAR'S

DAY

– Green Day is a punk band, producing the rock opera and B'way musical American Idiot, which is what I feel like sometimes.
[Paper-clad light source on a patio, perhaps] clued JAPANESE

LANTERN

– the Green Lantern is a comic book character with a magic ring and other superhuman powers.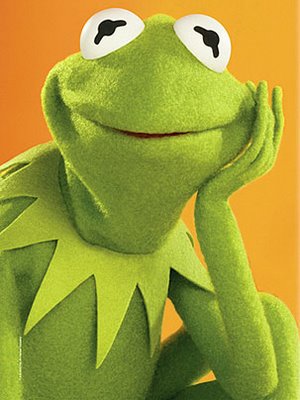 Nice eco-friendly theme today, I liked the female vibe of Roseanne, LEONA Helmsley, Sarah PALIN and the Olivia de Havilland movie, The Heiress. I found it odd that ANDROID wasn't clued as the more recent Google operating system, but instead got the old-timey [Robot in human form] moniker. GSTAAD looks all kind of wrong to me–I guess it's because I've never been jet-setting with high society in the Swiss Alps. Not such a big fan of the S action in SDS and SSNS, which has a tendency to put me to sleep, especially after the somnolent effect of too much tryptophan.
Stan Newman's Newsday crossword, "Saturday Stumper"
I like the elided beginnings of 8d: 'SCUSE ME, [Push preceder], and 37d: 'FRAID NOT, [Informal refusal]. Smooth grid overall, with a modicum of sparkle. Here are the clues and answers I liked best:
1a. [It may put pressure on you], "THINK FAST!"
17a. [Off the record], ENTRE NOUS, "between us."
19a. [Aristotle's "ornament to the young"], SHAME. Somebody explain this to me. It's interesting but I don't know what Aristotle's getting at.
54a. [Quasi-opposite of "flash"], EON. I was reading this as an adjective, like "flash mob," but it's the noun as in "I'll be back in a flash."
60a. [You'll find it in 180,000+ Wikipedia articles], ESPERANTO. I think I've seen this factoid before.
1d. [Fashion statement], "TRES CHIC!"
44d. [Its logo has three tuning forks], YAMAHA. Did not know that.
58d. [Word from the Sanskrit for "absorption"], ZEN. Did not know that either, but it was inferrable.
I don't know about the clue for 62a: TEEN ANGST, [Goodreads.com genre]. I navigated to goodreads.com and clicked the link to view a list of genres, and that was not included. You can search for "teen angst" and get a bunch of books that have been tagged with the phrase, but I don't know that it qualifies as a genre per se.
Least familiar entry to non-astronomers: 55d: MIRA, [First-known variable star].
4.25 stars.