NYT 4:02 (pannonica)
LAT 3:58 (pannonica)
BEQ 4:31 (Amy)
CS 5:26 (Dave)


Nina Rulon-Miller's New York Times crossword — pannonica's write-up
Spent a number of minutes groping about, genuinely wondering if this was a Monday themeless. Completely missed while solving the revealer at the unlikely Row 14–64a [Head, as a committee … or a word that can follow the ends of 16-, 29-, 36-, 47- and 61-Across] CHAIR.
16a. [Coerce] STRONG-ARM. 
29a. [Civicc group with more than 45,000 affiliates] LION'S CLUB.
36a. [Like some broadcast frequencies] ULTRA-HIGH.
47a. [Illicit Prohibition-era establishment] SPEAKEASY.
61a. [Where lifeboats are generally stored] UPPER DECK.
Sure, it's obvious once you know. Not exciting at all, but solid, solid, solid. And pretty much just right for a Monday. The minimally (or marginally, if you prefer) tough stuff (ELBE, ENIAC, PIU, TESSERA) is crossed with gettable material.
Bits:
So glad 60a [The __ Brothers (R&B group)] was ISLEY and not BLUES, as I first had it.
32d [Criticism, informally] FLAK. Only if negative criticism is implicit, which I take issue with. I believe this has some relevance to recent discussion hereabout.
20d [Fountain head?] PEN NIB. Icky fill, regardless of cutesy cluing.

The paired vertical sevens give an ineffable robustness to an otherwise scattered feeling grid.

Just in case you didn't know this, the [Abbr. on a bottle of Courvoisier] and its ilk, VSOP, stands for "very special old pale."
5a [When repeated, lucky lottery purchaser's cry] I WON. So it doesn't count if it's only said once?
Middling crossword, average for a Monday, though I would be more impressed if I learned that this particular theme had never been done previously.
Alan Arbesfeld's CrosSynergy / Washington Post crossword, "Bells Are Ringing" – Dave Sullivan's review
Four phrases where the first word can follow the word BELL:
[Tricky pitches] are

CURVE

BALLS – a "bell curve" is a normal statistical curve, with roughly the same number on either side of the average in the middle. Can you remember the difference between mean, mode and median? Off the top of my head, I think the mean is the average, the mode is the value with the most occurrences in the survey and the median is the value where there are an equal number of occurrences on either side of it. So in a bell curve, does that imply the mean = median = mode?
[Continental divide?] was the

ATLANTIC

OCEAN – Bell Atlantic became Verizon when merged with GTE. Funny how they were concerned about the monopoly of the "Baby Bells," but the way Verizon and AT&T now dominate the market, it seems no better than before, and perhaps worse.
[Superhero whose alter ego is Billy Batson] clued

CAPTAIN

MARVEL – a "bell captain" works in a hotel lobby carting luggage around and opening doors.
[Grinder on the dinner table] wasn't a hero sandwich (or what I would call a sub), but a

PEPPER

MILL – "bell peppers" are mild vegetables that are green, red, yellow or orange in my experience.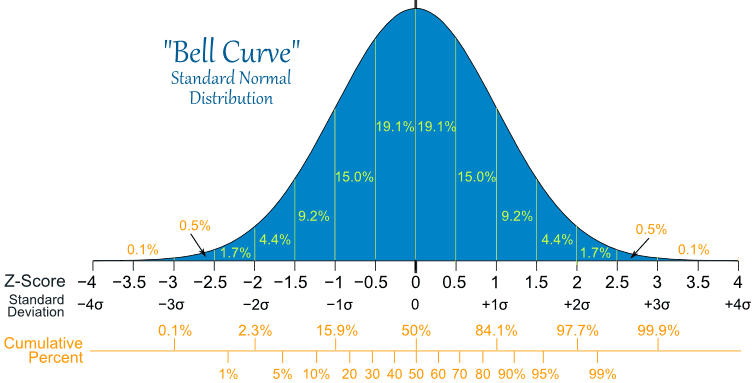 In these type of themes where a word from a multiword entry can precede or follow a common word, I think I prefer this version where the words follow the common word, as it seems a bit more unusual and not as easy to pick up when solving. I felt the fill to this one was also very clean with some pretty unusual compound long down entries holding the grid together: DWELL ON, IN REALITY, TENNIS PRO, AT LAST, TRAIL BIKE, COVER UP and LOST CAUSE. Finally I was happy to see a clue for BAM (["Pow!"]) that made no mention of Emeril Lagasse, who long ago jumped the shark.
Marti DuGuay-Carpenter's Los Angeles Times crossword — pannonica's write-up
Ahhh, time to start the week …
17a. ["Why bother?"] IT'S HOPELESS. What?
27a. ["Why me?"] WHAT HAVE I DONE? Oh no!
43a. ["Why worry?"] FORGET ABOUT IT. *sigh*
57a. ["Why not?'] GIVE IT A SHOT. Is that a glimmer of hope?
That's far more open-ended "why" questions than I prefer to be confronted with at once, especially on a Monday.
Grid feels rather choppy, has a bit of a binocular mask look with those framing ELLs and accessory blocks.
Some creaky and crusty fill and clues, mostly people: 40a [Johnson of "Laugh-In"] ARTE, 61a [Spoon-bending Geller] URI, 62a [Musical Merman] ETHEL, and the explicit 59d [Old videotape type] VHS.
Good to see playful clues early in the week: 24a [Purr former] CAT, 11a [Container for Peter Pan] JAR.
If the combusting Tesla electric cars become more of a scandal, can we call it ELONGATE? (23d)
In a Monday? OAST, ART I, and … … STOL. STOL?! 25a [Plane for a small airstrip, briefly] STOL? I still don't know what it is. To the Wikipedia!

Short takeoff and landing aircraft

. Oh, STOL.
Okay Monday, I suppose, but for some reason I feel a bit down now.
Brendan Quigley's blog crossword, "Themeless Monday"
The marquee entries have X's in them: There's SWEET SIXTEEN, PHONE SEX, "I'm on a MEXICAN, whoa-oh, RADIO," and the new (at least, I hadn't heard of it before) XBOX MUSIC.
Other bright spots for me: Steve BARTMAN, NICE GUY, UNLISTED numbers, and the card game OLD MAID. And just the other day, pannonica was expressing her fondness for the SHERDS spelling ([Pieces of broken pottery: Var.]) and here it is, complete with "Var." tag. I don't care for SHERDS myself, but I do like potsherd, as it is sort of a same-language false friend to shepherd.
Tough bits:
63a. [Place where you can take your pick], MINE PIT. No idea how this differs from a plain old MINE.
64a. [Presidential Range peak: Abbr.], MT. ADAMS. I had no idea New Hampshire had a mountain range with peaks named after presidents. But! Mount Washington is sort of famously cold and windy. One of my Facebook friends posts alarmingly cold weather updates from Mount Washington. For example, a wind chill factor of –100° F.
13d. [Photographer Barth], UTA. Another UTA! Who knew?
51d. [Transplendent], GRAND. Not at all a common word, this clue. Apparently it figures into the movie Annie Hall, which I either didn't see or don't remember clearly.
3.9 stars.