NYT approx. 3:30 (pannonica)
LAT approx. 3:15 (pannonica)
BuzzFeed 1:56 (Andy)
CS 7:26 (Ade)
BEQ 5:32 (Amy)
WSJ 4:41 (Jim)
Patrick Merrell's New York Times crossword — pannonica's write-up
Um.
Houston, we have a 16×15 grid.
We have a spoonerism. 37a [Picture A … or,  after switching the circled letters and reading the result phonetically, Picture B] A POCKET FULL OF RYE / a rocket full of pie (?).
21a. [Where Picture A might be found] NURSERY RHYME. Presumably an illustrated collection of nursery rhymes.
53a. [Where Picture B might be found] SPACE STATION. Huh? What, for Thanksgiving?
I feel as if I'm missing something crucial here. What appears to be an inane notion. An atypical crossword grid size. GIANT mega-utahn blocks of ten squares … what the hell is going on in this crossword?
You know what? This is supposed to be a Monday. I'm tired. You people hash this out for yourselves.
Note from Amy: Here's the NYT's online-play version of the puzzle, complete with cute Pat Merrell cartoons. I think Pat does more cartoon work than crossword work, and I'm not sure that I've seen him combine the two creative pursuits before. Nice! My only quibble is that the Y in ARMY doesn't change to an I, so you get a ROCKET FULL OF PYE, not PIE. But hey! The Scrabble-legal PYE is nothing but an archaic spelling of "pie." Who knew?
Heidi Moretta's Wall Street Journal crossword, "Goodbye, Columbus" — Jim's write-up
Buongiorno, amici!
Today's WSJ puzzle comes from Heidi Moretta, which appears to be yet another pseudonym for editor Mike Shenk. The name anagrams to I AM THE EDITOR, but since we have an Italian-themed puzzle, I'm going to go with I'MA THE EDITOR.
The theme is revealed by 61A [Italian farewell found in the three longest Across answers]. Answer: CIAO. CIAO can also be used as a greeting, but I think we more commonly associate it with farewells.
Theme entries are:
19A [She plays the wife in 1958's "The Fly"] PATRICIA OWENS. Wow. That's a deep cut. She doesn't appear in any of my word lists. I needed most of the crossings and was thankful for the ordinariness of both first and last names.
36A [Citrus variety named for a Spanish city] VALENCIA ORANGES. I knew this was going to be ORANGES, but needed crossing help for the city.
49A [Covert U.S. agents] CIA OPERATIVES. The easiest theme entry to come up with.
I'm not too big a fan of hidden-word themes that don't have a legitimizing revealer (something like SECRET AGENT for SPY or HIDDEN GEM for GEM), but I'm sure many people, especially on a Monday, don't mind that CIAO is hidden in the theme answers for no other reason except that it is.
You'll notice the first and last theme entries are offset from the grid's edge with the help of "cheater squares". This is probably due to how the theme-entry letters fell in the grid during construction; the letter patterns probably weren't conducive to giving interesting Downs. However, with only three themers, this surprises me; with so much space between them, I would have thought a friendly grid without "cheaters" could have been found easily. Maybe I'm wrong.
Another irregularity is that a short revealer like this one usually is placed as the very last Across entry. I'm not sure why it would have been placed at 61A and not 63A. Anyone?
Three theme answers make for a pretty clean grid, and in the hands of a skillful constructor, that's what we get. The longest Downs aren't terribly exciting (SNEAK UP ON and PIONEERED), but I like TORTOISE and NON-EVENT. JET SET is nice but results in JANNEY whom I recognize, but would never have known by name—a surprising Monday entry.
That's about all from me. A simple theme, a couple of surprising entries, but overall a clean Mondayish grid. So whether you celebrate Columbus Day, Indigenous Peoples' Day, both, or neither…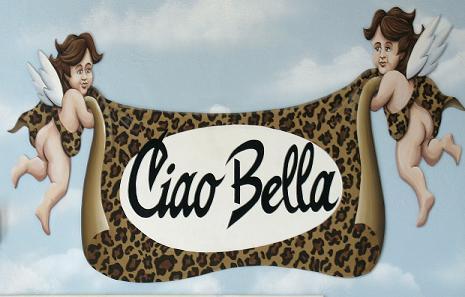 Ian Livengood's CrosSynergy/Washington Post crossword, "Make the Ch- Change"—Ade's write-up
Good morning, crossword lovers, on this Indigenous Peoples Day. Today's crossword puzzle, constructed by Mr. Ian Livengood, is more fun with puns, as, in this instance, common terms that start with a "CH" sound, as well, as start with those two letters, are removed and replaced with a "J," along with its corresponding syllable.
JANE SMOKER (17A: [Cigs for novelist Austen?])

– From "chain smoker."

JEEP DATES (30A: [Match.com hookups in a Grand Cherokee?])

– From "cheap dates."

JEEZ CURLS (48A: [Archie Bunker's response to a demand that he do biceps exercises?])

– "From "Cheez Curls/cheese curls." The brand name is Cheez Doodles, so I'm wondering if Cheez Curls, with the "z" and without the "e" at the end, is kosher.

JOYCE WORDS (61A: ["Ulysses"?])

– From "choice words."
I'm pretty sure this is the first time I've done a grid in which ED MEESE has been used, first and last name (53A: ["With Reagan" memoirist]). Because I'm so wired to think sports way too much, I actually put in "lead-off" for the clue to LOFTING (25A: [Hitting high up]). Not only is "lofting" in the grid, but there's also the similar clue/entry of LOBS, something I'm still working on perfect when I actually have the time to play tennis (40A: [Arcing tennis shots]). I'm probably one of the three people who'll be going onto Fiend today that can say that they've never watched one episode of Breaking Bad and never got to see BRYAN's great acting on the series (14A: [_____ Cranston of "Breaking Bad"]). The long paralleling down answers were very string, with ROMAN EMPIRE (24D: [Cicero's realm]) and POST-IT NOTES (11D: [Sticky yellow squares]). Does anyone prefer a different color with their Post-it notes other than yellow? I'm sure there's someone out there that likes the purple/lavender color instead.
"Sports will make you smarter" moment of the day: NCAA (58A: [Org. hyping March Madness])  – Did you know that the National Collegiate Athletic Association, or NCAA, was founded in 1906 after President Teddy Roosevelt called for a gathering of 13 football representatives at the White House to discuss improving the safety of the game of football, which was the cause of 18 players during college and amateur games the year before. So, essentially, the NCAA was founded for the purpose of improving player safety and to, according to the NCAA's website, "protect young people from the dangerous and exploitive athletics practices of the time." Over 100 years later, the NCAA is still struggling trying to work out the "protect athletes from exploitative athletics" part of its mission.
Thank you for your time, and I'll see you tomorrow! PEACE (1A: ["Later, man!"])!!
Take care!
Ade/AOK
Ron Toth & C.C. Burnikel's Los Angeles Times crossword—pannonica's write-up
The theme answers are phrases beginning with a synonym for, oh let's say, clench.
17a. [*Strapless handbag] CLUTCH PURSE.
38a. [*Party favors holder] GRAB BAG.
Okay, stop right there. Not only does this second themer misleadingly (as we'll see) perfectly parallel the first one, but it's duplicated by a word in the clue to the first one. Wow.
Alright. Power meditation is complete, so let's get back to the de rigueur rundown:
10d [*Runner-on-third play] SQUEEZE BUNT.
25d.[*Carpe diem] SEIZE THE DAY. Oh look, this one has three words. That's different.
And then, a revealer: 63a [Warning in a roller coaster, and a hint to the first words of the answers to starred clues] HANG ON TIGHT.
Dual cross-reference for 2d and 65d GAL and GUY, with 'lass' and 'fellow' in the clues. Neither here nor there.
Better is having both Ogden NASH and TS ELIOT in the grid. (59d & 47d)
A lot of negativity here. 21a ["Get this away from me!"] I HATE IT, 23a [Former great] HAS-BEEN, 33a [Neglect, as duty] SHIRK; in such company it's difficult to see the ambiguous 56a ["Better luck next time!"] NICE TRY as anything other than than snide and sarcastic.
But it doesn't take the influence of entries such as those above to feel beleaguered by too much small, drossy fill, the likes of QUI, APA, ASTR, ISU, TECS, to shine a light on the most egregious.
Impressive how such a quick solve can feel like a slog.
Brendan Quigley's blog crossword, "Themeless Monday"—Amy's write-up
I liked this puzzle. It didn't make me work too hard, and it had plenty of lively fill to engage me: THE MONKEES, KOBE BRYANT, PREEMIE, good SAMARITANS ("good Sams" is one term used for altruistic kidney donors who don't know anyone in need of a kidney—they sometimes launch whole chains of transplants, like the chain I was part of), DRAFT KINGS (I pay next to no attention to fantasy sports and had to piece this answer together), Scrabbly SQUARE ROOT and SEX SCENES (great clue—[Sources of some scoring highlights?] makes you think of sports, especially with ESIASON, DRAFT KINGS, and KOBE BRYANT larding the grid with sportsiness), and ST. KITTS.
Never heard of 21a. [Larry who recorded "Bandstand Boogie"], ELGART. Not a common surname, so I needed every crossing here. Also not familiar with 19a. [Brand that calls itself "True Russian Vodka," but is actually made in Canada], IKON. It's an actual word, though, so that helps.
On the quasi-crosswordese front, we have EDEL, ESTE, SSS, and the roll-your-own REBORES. There aren't 14 of these answers, ergo the puzzle did not bug the living daylights out of me.
Time to edit a puzzle—gotta run. 4 stars from me.
Neville Fogarty's debut Buzzfeed crossword, "That Crossword When 9 Celebs Discover Their Inner Princess/Which Disney Princess Are You?"—Andy's review
There is so much to say about the long-awaited arrival of the BuzzFeed crossword. I worry this will turn into a novel-length post if I attempt to tackle it all. Luckily, BuzzFeed Puzzle Editor Caleb Madison has written an extremely eloquent post on what the BuzzFeed puzzle hopes to accomplish. I highly recommend you all read it.
I get the sense that Caleb wants PuzzFeed (self-explanatory, I think) to be something like a mainstream-indie highbrow-lowbrow hybrid–not unlike BuzzFeed as a whole, which has commodified the listicle while actually doing some serious journalism and everything in between. I'm looking forward to seeing how the BuzzFeed puzzle grows and evolves over the next few months.
Let's talk about this very first BuzzFeed crossword, then. It's by Neville Fogarty of Indie 500 organizing/former Fiend blogging/general indie constructing fame. In this puzzle, nine clues contain famous names and the probable results of their "What Disney Character Are You" quizzes [Note: The BuzzFeed post contains a few introductory GIFs that, for obvious reasons, Across Lite does not. They in no way affect the solvability of the puzzle, but I guess you might want to look at them?]:
17a, CINDERELLA ["Greg Brady: Your ability to deal with stepsisters knows no bounds, so you're…"].

28a, MULAN ["Mrs. Doubtfire: You've cross-dressed out of love for your family, so you're…"].
45a, BELLE ["Hermione Granger: You love a good book, so you're…"].
46a, MERIDA ["Katniss Everdeen: You're a pro with a bow and arrow, so you're…"].

59a, POCAHONTAS ["Star-Lord: You hang out with a raccoon all the time, so you're…"].
2d, ARIEL ["Aquaman: You have the ability to breathe underwater, so you're…"].
52d, TIANA ["Miss Piggy: You've fallen in love with a frog, so you're…"].
This is a really clever (and conveniently BuzzFeed-specific) way to frame this crossword idea. Tons of theme content for a Monday. The theme is all in the cluing, and every theme clue is well thought out.
Neville's fill is always clean as a whistle, and this puzzle is no exception. I'm not clear whether the BuzzFeed puzzle will scale up in difficulty throughout the week like some of the other dailies, but the fill in this one is perfect for an easy puzzle. Highlights for me included ZYNGA, Paul FEIG, and ANDY (clued as the Office character but clearly a shout-out to me and me alone). There were no lowlights. :)
The cluing in this puzzle is obviously carefully cultivated to project the BuzzFeed brand. I know Neville's cluing style, and while I can see some of it here, I also hear a lot of Caleb's voice (as well as BuzzFeed's general ethos) in these clues. I'll admit that it was kind of jarring to have so many parentheticals, emoticons, internet-speaks, editorial opinions, etc. in the clues because as someone who generally speed solves, I'm really not used to reading all the clues. But there was a reason to read pretty much every clue in this one.
There were lots of clues I found genuinely funny (e.g., 1a, NAPS [Quiet times for unlucky toddlers and very lucky grown-ups])–truly too many to mention, including all of the theme clues. There were also some that struck me as just trying too hard/doing too many things at once (e.g., 4d, SODA CAN [Vending machine container u mite crush on ur head after u finish it if ur strong enough haha]). It's an extremely delicate balance to preserve the author's voice while also keeping the puzzle in line with the brand. It's difficult to make any informed judgment about editorial style from just one puzzle, so I'll just say I'm curious to see what the cluing will be like in future puzzles.
On the technical side, I hope there will soon be an easier way to find and download the puzzles. Right now, all I have is this link. I'm not sure whether the puzzle will be posted at the same time every day (I think today's went up at 8AM Eastern), or whether there will be a site devoted solely to BuzzFeed's crosswords, or whether there is or will be a predictable direct download link for PDFs and PUZ files eventually. These are all things I would like. If my three years at Crossword Fiend have earned me any clout, then I'm spending it on this.
Until next time!