Gary Cee's New York Times crossword
The theme is SPIN CYCLE, and the letters in "spin" cycle through in word order within longer phrases. Move the S to the end of PIN, you get the PINS in UP IN SMOKE. Slide that P to the end, now it's INSP in KEVIN SPACEY. Slide the I, NSPI in STEVEN SPIELBERG. Slide the N back to the end for SPIN in H.M.S. PINAFORE. In each instance, the SPIN scramble bridges the gap(s) between words.
I believe newspaper crossword editors don't much care if a theme has also appeared in another venue. And many fairly straightforward theme ideas are independently conceived by multiple constructors. Solvers who just do the daily puzzle in their newspaper will be none the wiser (though hardcore crossword junkies may have glints of recognition). A check of the theme answers in the Cruciverb database (or some focused Googling) would have revealed Neville Fogarty's 2013 LA Times puzzle with an 80% identical theme (Neville had LOST IN SPACE instead of Mr. Spacey in the second slot). However! Gary reports that Will accepted the puzzle in 2012, which would be before Neville submitted his puzzle! GMTA, they say. (Great minds think alike.)
Neville's earlier puzzle maybe leaned a bit heavily on proper nouns, given the amount of real estate occupied by the theme—he had about 16 propers. Today's NYT, though, has 20—plus some crosswordese that seems a bit of a reach for newbie Tuesday solvers. ASSAI crossing ASPS, OLETA crossing POTOK, numerous other names crossing names. (Here's OLETA Adams singing and playing piano with orchestral accompaniment.)
Five things:
36a. [Who said "It's hard to be humble when you're as great as I am"], ALI. So damned quotable!
67a. [White icing on a gingerbread house, possibly], SNOW. If you build a gingerbread house and the walls crack and collapse, just add a Godzilla or dinosaur toy to the tableau and make it look intentional.
2d. ["It's ___ Thing" (1981 hit by the Whispers)], A LOVE. Never heard of the song (here's a video) before, despite being a Top 40 listener in '81. To Wikipedia! Aha, it was a hit on the R&B chart, not the Billboard Hot 100. I dunno, I'm in favor of qualifying "hit" with the genre for a song that was only a hit on, say, the country chart.
9d. [Baritones, typically], MEN. Now, this guy, Chris Rob (brother of The Office actor Darryl Robinson), he is not a baritone. He performed some songs on public radio this morning—this one was particularly nice. Piano, some falsetto, soul stylings—good stuff.
29d. [Dissents], NOES. Yes, it's in the dictionary. It's still an ugly word. I feel like NOES and YESES appear in crosswords far out of proportion to how often we really use these plurals.
3.33 stars from me.
Debbie Ellerin's Wall Street Journal crossword, "Think Twice" — Jim's write-up
Debbie Ellerin is back today. She gave us a pan-oramic puzzle back in the second week of the WSJ dailies. This time, we're doing DOUBLE duty.  According to 73A [Clone, or what can precede each half of the answers to the starred clues], we need to place the word DOUBLE before each half of a theme entry. Got it?
18A [*Paycheck padder] OVERTIME. Double over (bend at the waist), double time (quickly).
36A [*Rare find in New York City] PARKING SPACE. Double parking (driving no-no), double space (text formatting option).
43A [*DraftKings rosters] FANTASY TEAMS. "Double Fantasy" (Lennon/Ono collaborative album), double teams (two-on-one defensive posture).
64A [*After-school get-together] PLAYDATE. Double play (baseball), double date (foursome on the town).
This type of theme is losing favor in other publications, but I think this works well—especially since the repeated word in question is DOUBLE. We're using it twice in each theme entry, so there's some poetry in that.
The theme entries are solid, especially OVERTIME and PLAYDATE. FANTASY TEAMS is on the borderline. It googles only at 663k compared to "fantasy football"'s 29M, but I'd say it's just this side of okay.
PARKING SPACE gave me trouble. Before I cottoned on to the theme, I had PARKING PLACE which made me want RELAXES for 28D [Lies down for a rest] and PIMP for 38D [Ninny](?!). Then, RELAXES became RELOSES (which I suppose is a word, but didn't fit the clue). Eventually PLACE became SPACE and all was put right, but not before some teeth-gnashing angst.
Some very nice non-theme entries today.  I like GNOCCHI with its plethora of crunchy consonants and only a GMA as a consequence. CHILLAX is very welcome in any grid (and now I see it would have duplicated the RELAXES that I was trying to put into 28D). YES IT IS is nicely clued as the Beatles song (44D [Flip side of "Ticket to Ride"]). Maybe most people won't know it, but it was written by Lennon and crosses (DOUBLE) FANTASY, so I'm sure that's no accident. (Further, "Ticket to Ride" was also mostly written by Lennon.)
Other goodies include TIPSTER, MADCAP, ICEBOX, ICARUS, INCUBATE, and LAUREL who pulled out APLOMB.
There is the usual sub-par short stuff, but I didn't feel it was too distracting. LUI (63A [Him, to Henri]) was the most uncommon of the crosswordese, and I wish SST would just go ahead and die already.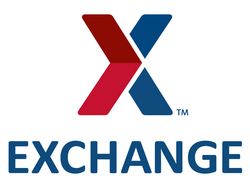 A note about the clue for 69A GIS [PX shoppers]. PX is short for Post Exchange and is basically a small department store on an Army post. In the Air Force, a BX (Base Exchange) is its equivalent. Both PXs and BXs are run by the Army and Air Force Exchange Service (AAFES—put that in your word list). As of 2010, AAFES has rebranded both BXs and PXs as simply "The Exchange". Ergo, PX and BX are both now obsolete terms. The Navy Exchange is branded NEX. I believe the Marine Corps and the Coast Guard have their own brands as well.
Clues: I like [Revolting fellow?] for 42A RIOTER, [Root for the cook] for 13D BEET, and [Manhattan component] for 19D RYE (think cocktails).
Bottom line: A good grid with a well-executed theme and nice non-theme fill. 4 stars from me.
Matt Jones's Jonesin' Crossword, "Flour Power" – Derek's write-up
Sorry for the late post today; I got the puzzle after I left for work, and, well, this time of year, arrival home from work is a little late. Let's just say good thing I taped Jeopardy! This week's Jonesin' entry involves some punny entries that all have to do with baking, specifically flour, and with a popular eating holiday on the horizon, the theme is nothing if not timely! Here are the theme entries:
18A [Flour sorters that form patterns?] SHAPE SIFTERS  (a play on "shape shifters")
34A [Motors that are better suited for flour mills?] STARCHIER ENGINES ("Start your engines!")
43A [Giant bodies of flour and water that won't rise?] OCEANS UNLEAVENED ("Oceans Eleven")
62A [The next batch of flour being from the same common grain as the last?] WHEAT A SECOND ("wait a second!") – This one is not the best…!
So other than one theme entry that didn't exactly float my personal boat, a fine puzzle. A little easier than usual, since the solve time was fairly quick, even though I am mentally EXHAUSTED after a long day! A solid 3.8 stars. Here are a few quick observations:
5A ["I Love a Rainy Night" country singer Eddie] RABBITT – We share a birthday, I believe! (Aug 7) I remember looking that up when I was younger. Other famous Aug 7 birthdays? Garrison Keillor, David Duchovny, and Charlize Theron!
16A [Team with the football] OFFENSE – Talk about another timely entry! Nationwide NFL marathon starts Thursday at noon!
32D [Pitcher Hershiser] OREL – Famous even YEARS after he has played. A true crossword puzzle immortal!
37D [Stealthy-sounding (but subpar) subprime mortgage offering] NINJA LOAN – I have never heard of this. But it is a thing!
53D ["A.I." humanoid] MECHA – This also is a new one on me. Never saw the movie. Here is a link to the characters. There are a lot of "Mecha" characters in this. Netflix, maybe…? And there is a long weekend coming up to!
I'm beat. More solving tomorrow. See you for the Holiday Buzzfeed puzzle!
Gail Grabowski and Bruce Venzke's LA Times crossword – Derek's write-up
A rather nice puzzle this week. As I solved, I noticed that there were an awful lot of Xs in the grid (7 if my count is correct), and so I delved further, and this puzzle is indeed pangrammatic. I am sure this had to be a conscious choice by the constructors and not a coincidence, right? If I am confusing you, pangrammatic means it contains all 26 letters of the alphabet at least once. This is not as easy as it sounds, because there just aren't many words that use J, Z, Q, and all the other high-value Scrabble tiles!
Recent Tuesday LAT puzzles have contained some sort of explanatory entry to complete the theme, but none needed here. All of the long answers have a phrase with ED added somewhere and then clued in a way that implies fatigue! Here they are:
20A [Tired bowling groups?] BUSHED LEAGUES
38A [Tired janitors?] DRAINED CLEANERS
56A [Tired groupies?] EXHAUSTED FANS
Very clever. Actually took me a minute to understand what was going on, even though the solve time was low. Maybe because I was tired, but after the first third went slowly, the rest fell fairly easily. Fill is good in an unremarkable way; there is nothing even remotely problematic. Almost seems effortless! I wonder which of this constructing duo is the grid filler? Whichever, masterful job!
Just a few things that struck me in this puzzle:
26A [___ Mahal] TAJ – The Amazing Race was just there last in Friday's episode. I am so jealous of those racers! Definitely a bucket list goal to visit there!
11D [Republican-voting area, on an election map] RED STATE – Are you sick of politics yet? I am not a fan. Here in Indiana, until recently, Indiana was always the first state that was marked Republican on election night!
28D [Zooey's "New Girl" role] JESS – I have seen this show, and I thought it was hilarious! The only reason I don't watch it now is I don't have time! It is definitely worth a Netflix binge watch!
57D [Powerful TV princess] XENA – I have just become hip to Wait, Wait, Don't Tell Me on NPR. Lucy Lawless was, I believe, a recent guest on the show. I know; where have I been? I will admit: other than Will Shortz's puzzle on Sunday morning, I don't listen to NPR! I still don't; I use the podcasts! I will highly recommend this show, along with Ask Me Another as quality listening!\
I told you I didn't have much! 4.3 stars for an easy pangrammatic puzzle!
Elizabeth C. Gorski's
C

r

♥

s

s

w

♥

r

d

Nation puzzle (Week 234), "Taking Sides on Turkey Day"—Janie's review

What a celebratory treat of 11/26 this puzzle is. For starters: that larger-than-usual grid (16×15 today), with its serpentine pattern which yields triple 11s crossed by triple sevens in the NW and SE corners and nice, open corners NE and SW as well. Then: the presentation of the eight "side dish" themers, all framing the "sides" of the grid (whence today's title)—with a holiday-related bonus at center. This is elegant puzzle making indeed. And (okay, with one odd exception…) the remainder of the fill only bolsters that impression.

We have before us the makings of a veritable groaning-board of a Thanksgiving Day table, laden with bowls full of:
1A. *CAULIFLOWER [___ ear (boxing injury)]. Ouch.

12A. *

PEAS

[Shooter ammo].
15D. *

SQUASH

[Racket game].
46D. *

PEPPERS

[Politico Claude, et al.].
71A. *

STRINGBEANS

[Tall, thin folks].
70A. *

YAMS

[African staples]. The only one of the lot that's clued as the food it is. That can only be clued that way. Not bad!! (All right, unless you go the Popeye route, but I don't think it can be done succinctly. Talk about "serpentine"… ;-) )
47A. *

CELERY

[Stalk around the kitchen]. Fave theme clue. I'm picturing one obsessed cook!
1D. *

CARROTS

[Incentives].
And at the center of it all, not only graphically, but in the raison d'être department:
40A.

GIVE THANKS

[Express gratitude for dinner, especially the eight "sides" of this puzzle (see answers to starred clues)]. Also for the many, many blessings so many of us are able to enjoy. (Personal aside: my family traditionally has a baked sauerkraut dish. Any personal or regional faves that you enjoy?)
As if this weren't filling enough, the puzzle is stuffed with lively entries and clues of the non-theme variety. Here we go—list-style:
In the NW, ANNIVERSARY, RAIN OR SHINE, ANAGRAM (with its literal-minded clue [Silent, to listen], since the letters in "silent" anagram to "listen") and UNISONS (am not wild for this word in its plural form, but it is 100% legit). The longest SE fill may not sparkle quite as much (CENTRAL TIME and IRA ROLLOVER), but IDEA MEN (well-clued as [They're so thoughtful?]) and POP DIVA more than make up for that. Especially enjoyed that last one because both the misdirectional [At times, it's belted] for WAIST and [At times, it's belted out] for ARIA had me thinking of belting as a vocal style and of [Lady Gaga, e.g]. Synchronicity!
The kinda, high-brow music thang goin' on with the likes of [Verdi opera] ERNANI, the ARIA ["Dalla

SUA

pace" ("Don Giovanni")] (no belting for this one, please!), Beethoven's ["

ODE

to Joy"], ["The

LARK

Ascending" (Vaughan Williams work)]; and from the theatre world, the esteemed [Sir Laurence] OLIVIER. All of which is leavened nicely with the more pop-cultural KLUM [Heidi of "Project Runway"], [Hunky Brad] PITT, OREL ["Bulldog" Hershiser] and the downright low-brow [Drop

TROU

(moon)]. Balance is good!
The [View from an oasis] DESERT pairing because it stirred up memories of Helene Wecker's The Golem and the Jinni. Anyone else read it? A rich fantasy set in turn-of-the-(20th)-century New York and a fresh re-imagining what it is to be a stranger in a strange land.
The human, and non-hospital-equipment-based, [Space for a stretcher?] for LEGROOM; and the audio-based [They pick up things?] for MIKES, and not your MAMAS…
IVO [Nobelist Andric]. In 1961. For literature. But this gives me the opportunity to mention IVO van Hove, a superb and innovative Young Vic director currently represented on Broadway with that theatre company's superb and innovative production of A View from the Bridge.
RAM INTO, TALKS TO, UNKNOTS, CRESTED, IN A RUSH—good fill all!
The only word that really drew attention to itself (for my money…) was REALIA [Teaching artifacts]. And they are. The good news is that it got filled in by way of the crosses. But this is a tough word in a puzzle because, really, how often do you hear this word in everyday conversation? How often do you see it in print? Me? Never and never. It has appeared in puzzles, several times, and very much so in recent history. But (with the exception of a few Sundays) only Thursday through Saturday. Because it's a tough word in a puzzle. Today, by virtue of its crossing one themer and abutting another in that SW corner, I suspect Liz was, uh, cornered in and had no choice. But it looks like it should be REGALIA [Royalty artifacts], no? ;-)
So the smallest of dings for that. But let me not miss the forest for the trees—because this is truly a beauty of puzzle, a beauty of a holiday puzzle and an all-around entertaining beauty of a solve. And in puzzleworld, that's no small thing to GIVE THANKS for. Wishing you and yours a very happy holiday, and I'll see you back here next week. In the meantime: keep solvin'—and fire up the speakers!

Patrick Blindauer's Buzzfeed crossword, "BF is My BFF"—Ben's review
Today's Buzzfeed crossword was a bit of a disappointment for me, but not from the clues this time around.  The overall theme was cute (and Buzzfeed appropriate, what with all the BFs), but didn't feel that far removed from something you could see in any other venue:
17A: $2.75, in New York City, for the time being, please don't raise it any more — BUS FARE

21A: "Senior moment" — BRAIN FART
59A: Influential '80s punk band named for a symbol of anarchy  —  BLACK FLAG
64A: Illness that sounds like an animal and what the animal did — BIRD FLU
7D: Connected to a boob tube? — BREAST FED
10D: Star Wars bounty hunter — BOBA FETT
34D: Family of insects that can smell dead animals from up to a mile away…ew — BLOW FLIES
39D: Deceptive and manipulative motivation — BAD FAITH
The quantity of theme material here outweighs the quality – 17A's clue could use a trim (as could 64A), and the theme overall feels a little lightweight.  If this had been released in one of the first few weeks of the BuzzFeed puzzle, it'd be one thing, but this feels just a little stale.  Similarly, it felt like there were more than a few references in the puzzle that may be a little outside the knowledge of BuzzFeed's readership – The Banana Splits' "The ___ La La Song" was something I had no idea of but got through crosswordese for 42A.  Personal ads (as mentioned in 42A) felt similarly out-of-date, although in the same way mentioning that you had rented a video from Blockbuster.
This Tuesday's Buzzfeed crossword just felt a little like filler overall – maybe my standards are too high, but I expected a little more from the puzzle and the constructor (since I've solved Patrick's puzzles before and really enjoyed them).
Clue that sent me down a YouTube wormhole: 49D's clue for MIA (who's the performer of the song "Bad Girls") made me dig up this fantastic sketch from a few weeks ago on SNL:
2.5/5 stars.
Tony Orbach's CrosSynergy/Washington Post crossword, "Leftover Solutions"—Ade's write-up
Good morning, everyone! Today's crossword, brought to us by Mr. Tony Orbach, features a little rhyme time with food, as each of the theme answers is a two-word entry in which both words, which happen to have the same-sounding syllable at the end of the word – are types of food. 
CARROT RAREBIT (20A: [Cheddar cheese sauce solution for leftover root vegetables?])
BEAN TERRINE (34A: [Fancy casserole solution for leftover legumes?])
TURKEY JERKY (42A: [Dried solution for leftover drumsticks?])
SQUASH GOULASH (51A: [Hungarian-spiced stew solution for leftover fall veggies?])
Probably the two most famous American surfers of our generation have been mentioned in the past few grids here –  Kelly Slater and now LAIRD Hamilton (39A: [Big wave surfer _____ Hamilton featured in the 2004 documentary "Riding Giants"]). Laird is married to another athlete who's popular in crossword circles, Gabrielle Reece. From the "Wow, I really did that?" category, I typed in "Rooney" instead of ROURKE initially, even though I had the image of Rourke's character in the movie, The Ram, referenced in my mind the whole time (25D: [Tomei's co-star in "The Wrestler"]). Only watched that movie in its entirety last year, and it's pretty gripping. If you don't mind the plot line of an aging wrestler who tries to live a normal life and reconcile with his family but can't do so because he can't get away from his past life as a once-popular, but now washed-up athlete, give it a spin. Rourke and Tomei deserved the Academy Award nominations that they received for it. Oh, and you can imagine Mickey Rooney, in his heyday as an actor, wearing spandex and jumping off the top rope and delivering a flying elbow, right? OK, maybe not…

"Sports will make you smarter" moment of the day: BATE (22A: [Restrain]) – I know a number of people are interested in the UEFA Champions League, the tournament that crowns the best domestic soccer club in Europe, and the competitions continues today. One of the teams playing today is Belarusian side Football Club BATE Borisov, the champions of Belarus's top division of soccer for 10 years running. The club was founded in 1973 and is located in the city of Barysaw, in Belarus. In case you're wondering, the team colloquially known as BATE (pronounced Bah-tay) plays German club Bayer Leverkusen this afternoon.
See you all at the top of the hump on Wednesday!
Take care!
Ade/AOK