Jonathan Gersch's New York Times crossword—Amy's write-up
TAPS is the revealer answer, and its clue explains what connects the rest of the theme answers: 71a. [Bugle tune … or what one does to 1-, 18-, 35-, 43- and 62-Across]. Those are KEGS, PHONE LINES, SHOULDERS , RESOURCES, and MAPLE TREES. There's also the Morse code doodad and cerebrospinal fluid, but this set of theme answers is certainly better without those other tappable things.
Top fill: SAY WHAT, GLOW WORMS, ZEPPO Marx, and DAEDALUS.
The other long non-theme entry is EZIO PINZA, but that's pretty tough old pop culture for a Tuesday puzzle.
Three more things:
1d. [African antelope with curvy horns], KUDU. Now, I know my Beasts of the Crossword Grid (the KUDU goes along with the gnu, oryx, nyala, oribi, and eland), but I'd wager that many newbie solvers who aren't from southern Africa don't know this one.
4d. [Origin of much 2015-16 emigration], SYRIA. So damned tragic, so many lives lost and communities destroyed."Emigration" doesn't really get at the meat of it. Samantha Bee, host of a funny weekly current-affairs show on TBS, devoted a couple segments of Full Frontal to Syrian refugees, both in the camps and preparing for resettlement. It's sensitively funny, believe it or not. Part 1, Part 2.
41d. [William ___, Pilgrim Father], BREWSTER. Huh. I filled in BRADFORD and commended myself for remembering my history. Imagine my surprise when it turned out to be the (markedly less famous, I think?) BREWSTER. Am I the only one who has no recollection of this guy?
Wasn't keen on I TINA, LAI, EZEK, the AS ONE/UNE/EIN overlap, ATH and ASSOC, OH GEE, AHI, and SKED.
3.4 stars from me.
Elizabeth C. Gorski's
C

r

♥

s

s

w

♥

r

d

Nation puzzle (Week 260), "Beginning on a Sour Note"—Janie's review

For the added challenge, I decided to solve this one without first looking at the title. I solved the puzzle with little difficulty, but darned if I could find a connection among the four themers (two 11s and two 13s; one two-word phrase; the others, three-worders). The title, of course, made everything clear—which led to a smile-making "aha moment." We like that. And what was the common thread? The first word of each phrase can be preceded by the word "sour" to create a new phrase "beginning" with that word. We see this type of gimmick fairly regularly in Crossword Nation puzzles and the trick to "keepin' it fresh" is to round up strong, colorful, varied phrases on both sides of the before-and-after spectrum. As for the showing today, this lot is far more successful than not. We like that, too.
17A. PUSS IN BOOTS [Sword-fighting film feline voiced by Antonio Banderas]. Based on the classic European tale. Sourpuss, yer basic grouch.
26A. GRAPES OF WRATH ["Battle Hymn of the Republic" words that inspired a Steinbeck title]. Sour grapes. Thank you, Aesop. Really like the (multiple) literary tie-ins these first two themers present us with.
46A. FACE THE NATION [CBS show that premiered in 1954]. Wow. CBS sure is a leader in long-running newsmaker-/investigative-reporting-type programming. 60 Minutes came along 14 years later. Sour face. The expression you might make after ingesting something unpleasant (like milk that's gone bad, say) or reacting to anything that registers as unpleasant to you. May be accompanied with an an audible "Ewwwww."
61A. APPLE POLISH [Curry favor with]. We more usually encounter this negatively-nuanced idea in its noun form: "XYZ [insert name of teacher's pet/office suck-up here] is such an APPLE POLISHer…"]. Sour apple. These days, a flavoring you may find in your martini, your marijuana or even your tea (and no, that's not a redundancy)…
Again: easy (conventional) theme decidedly brightened by the theme set and its corollaries. Of the remaining fill, the two longest (tenners, each of which crosses two themers) are excellent: the home-based STAYCATION (which can be an incredible luxury) and the savory, creamy GOAT CHEESE. Of the mid-rangers, I particularly like GEISHA, SHOT PUT, TACTIC, SEISMS and "I'M COOL" (which comes to us not as a boast, but as a confirmation of comfort level ["Okay by me"]).
I think the words ÉTAPE [Tour de France stage] and SERIN [Small finch] (both of which I know, neither of which I genuinely like…) are toughies—though they are words an aspiring "regular" solver is wise to get under his/her belt. Am not convinced newbies will be "happy" to encounter them. Especially lying adjacent to one another, as they do in today's grid (functioning to connect the two internal themers). Guess the noobs will have to think of this as a dose of (unflavored) cod liver oil [insert sour face here…]) and know that future encounters will be less unpleasant. They simply come with the territory.
Far better among the fives (for my money…) is the 50¢ vocab word SCION [Descendant]. Now that's a word with meat on it! And a great clue for a quartet of letters that has multiple cluing options? [Yarn bundle] for HANK. Nice one. Ditto the punny [Sol mates?] for LAS and the twisty [Lose one's shirt?] for STRIP.
Is this a "fave" Crossword Nation puzzle for me? Not really. But—and this (for an experienced solver) is what elevates even the less challenging solve—look at the evocative range of cultural references among the clues: theatre ([One-man play about Capote]), TV ([Sedgwick of "Brooklyn Nine-Nine"]), poetry ["___ a Skylark]), fine arts ([Maar, to Picasso], [Guggenheim Museum display]), literature ([Kipling novel]), sports ([Tour de France stage], [Decathlon event]), "classic" contemporary music ([Jazzman Thelonious], [Chanteuse Eartha], [Blondie drummer Burke]), and architecture ([Chartres part] and, again, [Guggenheim Museum…]). So, to end on a sweet note, it's the encounter with this kind of thoughtful, rangy cluing that keeps me interested in and engaged by even the otherwise most direct kinda solve.
Am hoping the same is true for you, and leave you for today with the usual: keep solving. Oh—and happy unofficial start of summer this coming weekend!
Harold Jones's Wall Street Journal crossword, "Trash Talking" — Jim's review
Must be time for some spring cleaning for our constructor Harold Jones (suspected cruciverbonym of Mike Shenk). He's taken five common two-word phrases (or compound words) where the first word can be viewed as a synonym for "throw away" and re-purposed them.
17a [Trash some Silverados and Sierras?] DUMP TRUCKS
25a [Trash some kitchenware?] TOSS POTS
35a [Trash some kids' four-wheelers?] CHUCK WAGONS
46a [Trash some edibles?] JUNK FOOD
56a [Trash some novels?] SCRAP BOOKS
Fun theme that works. I found a couple of similar older puzzles in the cruciverb database, but nothing with this exact theme. I especially like the idea of CHUCKing some WAGONS, and I really love the word TOSSPOT as it's a descriptive medieval Britishism.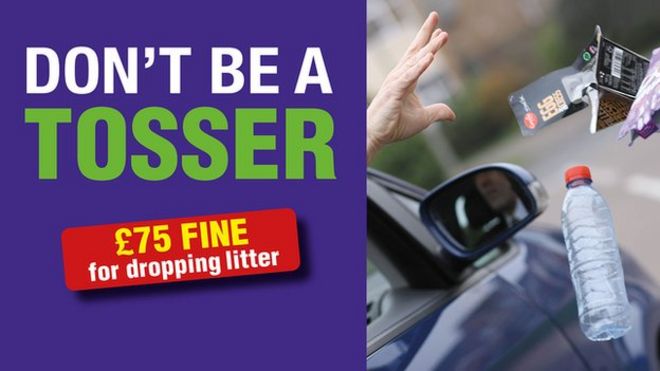 TOSSPOT's origins are from Middle English, according to the Wikipedia, and it referred to drunkards who were continually "tossing back" pots of ale. But it is also the origin of the British insult "tosser" which has come to mean "fool" or "idiot". When I first encountered the word, I didn't know its origins, so didn't know how profane it was or wasn't. But recently, various organizations around Britain have been using it in anti-litter ad campaigns, so it can't be all that bad.
Uncommon design to the grid with the large sections of blocks in the East and West, giving the grid a Z-shape. No doubt this was driven by the 11-letter central themer.
Notable fill includes GET HAPPY crossing HEFNER, ACROSTIC, and some fun with French in NOUVEAU, TABLEAU, and MOUSSE. (I happened to have some After Eight MOUSSE last night; it was less than satisfying.)
The NE is oddly lacking in interest. Only one themer up there and yet we're dealt READOPTS, ENTITLE, and THESES all crossing LATH. I haven't taken the time to attempt to re-do that section, but it seems like it could have been more.
Notable clues:
13a: NENE gets a non-Hawaiian-bird clue ["Fashion Police" panelist Leakes].
27a: THE also gets a fresh approach ["Little word" in a charades game].
2d: Never would've known BEULAH [Bondi of "It's a Wonderful Life"].
7d: [Old agency that oversaw RRs] is ICC. Ick! That seems about right.
25d: [Fished for flounder] is TRAWLED. Is that true? Is that the only way to get flounder?
To SUM UP, a crossword puzzle should be a joyful affair. See 36d GET HAPPY, 20a ELATION, 52a FUN, and 21a YEA! Nice Tuesday outing with good wordplay.
Matt Jones's Jonesin' Crossword, "Plays With Words" – Derek's write-up
We are told we "can't avoid the drama" with this puzzle. And that is true! How well do you know plays? Well, several of them are included in the puzzle, with one word anagrammed! Many groan-inducing puns follow:
17A [Ibsen play with unintelligible dialogue?] HEDDA GARBLE (Hedda Gabler)
21A [Chekhov play about the empty spaces in wine barrels?] THE ULLAGES (The Seagull) – I had to look up the word "ullage!"
37A [O'Neill play about a brand-new theater?] THE CINEMA COMETH (The Iceman Cometh)
55A & 61A [Williams play about living quarters on a tram?] A STREETCAR NAMED RESIDE
I said they were groan-inducing! Did you know what an ullage was? Yeah, me neither! But still a nice puzzle. Customary awesome fill by Matt, including several 8-letter words, gets this on 4.1 stars. Had a decent time on this one, so maybe I slept good!
A few notes:
14A [Pouty expressions] MOUES

– 

Not

 my favorite, but I could do no better, so I tip my hat to the master!

26A ["Family Feud" host Harvey] STEVE – Famous for his latest gaffe at the Miss Universe pageant. Maybe he will host again; at least people were talking about it!!
31A [Golfer Isao ___] AOKI – He will never die … in crosswords!
42A ["California Dreamin'" singer] MAMA CASS – Took me a minute to figure this out. A little misleading, since I think there are several voices on that track.
10D ["What's good for ___ …"] THE GOOSE – Awesome. xwordinfo.com shows one NYT occurrence for this, and it was before I was born! Clued as [___ hangs high.] Wait, what??
39D [Tailor's goal] EXACT FIT – This entry has NO entries in the same database! Did I mention Matt is the master?
48D [Nike competitor] ADIDAS – My Wolverines are changing over from Adidas to Nike on July 1. Time for a new hat!
58D [0, in Spain] CERO – I had NADA in there at first. Tricky!
Matt's puzzles are always fun, and isn't that the point? Until next week!
Melissa Brown & C.C. Burnikel's LA Times crossword – Derek's write-up
A collaboration between a regular here on Tuesdays, C.C. Burnikel, and Melissa Brown, a constructor I am not as familiar with. A nice theme today, another one that the theme didn't occur to me until I got to the very end!
17A [Menace to society] PUBL

IC E

NEMY
40A [Command to an attack dog] S

IC 'E

M
11D [Beverage-named Denver arena] PEPS

I CE

NTER
25D [Many a news story, alas] TRAG

IC E

VENT
27D [Add zest to] SP

ICE

UP
58A [Unemotional, and a hint to the hidden word in the answers to starred clues] COLD-HEARTED
These answers are REALLY cold-hearted, as they have ICE hidden in the middle! Again I say well done. A nice Tuesday puzzle. 3.9 star rating today.
A few notes:
31A [Gator kin] CROC – Or [A type of sandal]! But I think the brand is actually named CROCS, so maybe that wouldn't work!
68A [Win an Olympics prize] MEDAL – As a reminder, the Summer Olympics start on August 5!
3D [Highchair user's protector] BIB – I was solving fast, so I thought this said "wheelchair!"
6D [Maker of Ultra acne treatments] CLEARASIL – A nice longer crossing answer. Haven't heard about this product in a long time.
24D [Ex-NBA star Odom] LAMAR – Staying in the tabloids and this maintaining his fame, although not always for the best reasons.
35D [Foe on "Batman v Superman"] LEX LUTHOR – Another nice crossing down entry. I hear this movie is horrendous, but I will probably still watch it at some point!
48D ["Acoustic Soul" artist India.___] ARIE – Another crossword-famous singer! Actually her music is pretty good; check it out!
That's all for today. Until this weekend!