Morton J. Mendelson's New York Times crossword—Jenni's write-up
This is one of those puzzles that is best solved on paper or in the NYT applet. I liked it better than other people did, even so. There are nine squares that start both across and down answers; in each case the across and down answers share a clue.
5a and 5d [Back] = STERN and SPONSOR
10a and 10d [Bill] = BEAK and BANKNOTE
25a and 25d [Beam] = GRIN  and GIRDER
32a and 32d [Dump] = STY and SELL
41a and 41d [Cut] = SEVER and SHARE
43a and 43d [Over] = AFRESH and AT AN END
55a and 55d [Hide] = SCREEN and SKIN
58a and 58d [Break] = TAKE FIVE and TAME
The double clues slowed me down. I plopped NADA in for 1a and it took a while to untangle it.
A few other things:
Is an EPEE really "guarded in a duel?"
How long has it been since Etta KETT actually appeared in the comics page?
If you have ever watched "Antiques Roadshow," you know that the US bans the sale of IVORY.
Two things I did not know before I did this puzzle, both musical: Mozart was the first major composer to write specifically for the CLARINET, and the SITAR has 18+ strings.
Peg Slay's Wall Street Journal crossword, "No Way Out" — Jim's review
Boxing Day has come early this year at the WSJ though we still have 88 days to go. Our revealer at 41a is [Confined, like this puzzle is, thanks to the edge answers]. In other words, BOXED IN. Each edge answer can precede the word BOX.
Going clockwise from the NW, we have SQUAWK (nice!), DEPOSIT, TOY, BALLOT (get out and vote!!), GEAR, LETTER, THEATER, HAT, STRONG, and SAND. These all struck me as good except for THEATER. I know there are box seats in a theater, but who ever says "THEATER BOX"?
Aside from that bit of iffiness, I like this well-executed theme. You even get a visual aspect as you picture all the edge words forming a box around the puzzle. Nice. And the title invokes Kevin Costner looking sharp in his dress whites but feeling BOXED IN before pulling a zinger on all us viewers.
But these edge-themed puzzles make many more demands on the grid than the traditional format. And so we get things like WIRERS (5d, [Some building contractors]), ITER (57d, [Cerebral aqueduct]), NISEI (52a, [Child of Japanese immigrants]), SCRAG (58a, [Skin-and-bones type]), and QUAI (2d, [Paris's ___ d'Orsay]) which crosses proper name DIANE at the I. Not to mention T-BAR, REA, RUS, OSS, ROBB, ENZO, IRR, ETAT, POL, ACH, and plural ANITAS.
That's quite a bit of sub-par fill for the WSJ. Most puzzles have been very clean lately. But again, a demanding theme will almost always require some compromises.
And still there is some lovely fill. I like SNIVELING down the middle as well as each of the long entries in the four corners and the two sides. We get things like: AUSSIES, NATURAL, ELECTRO, FISHERY, ORION'S, HABITAT, ACETATE, SPOKANE, and POLENTA. Plus a Caribbean mini-theme in NASSAU, HAVANA, and BELIZE. That's some nice fill even if it all came at a cost.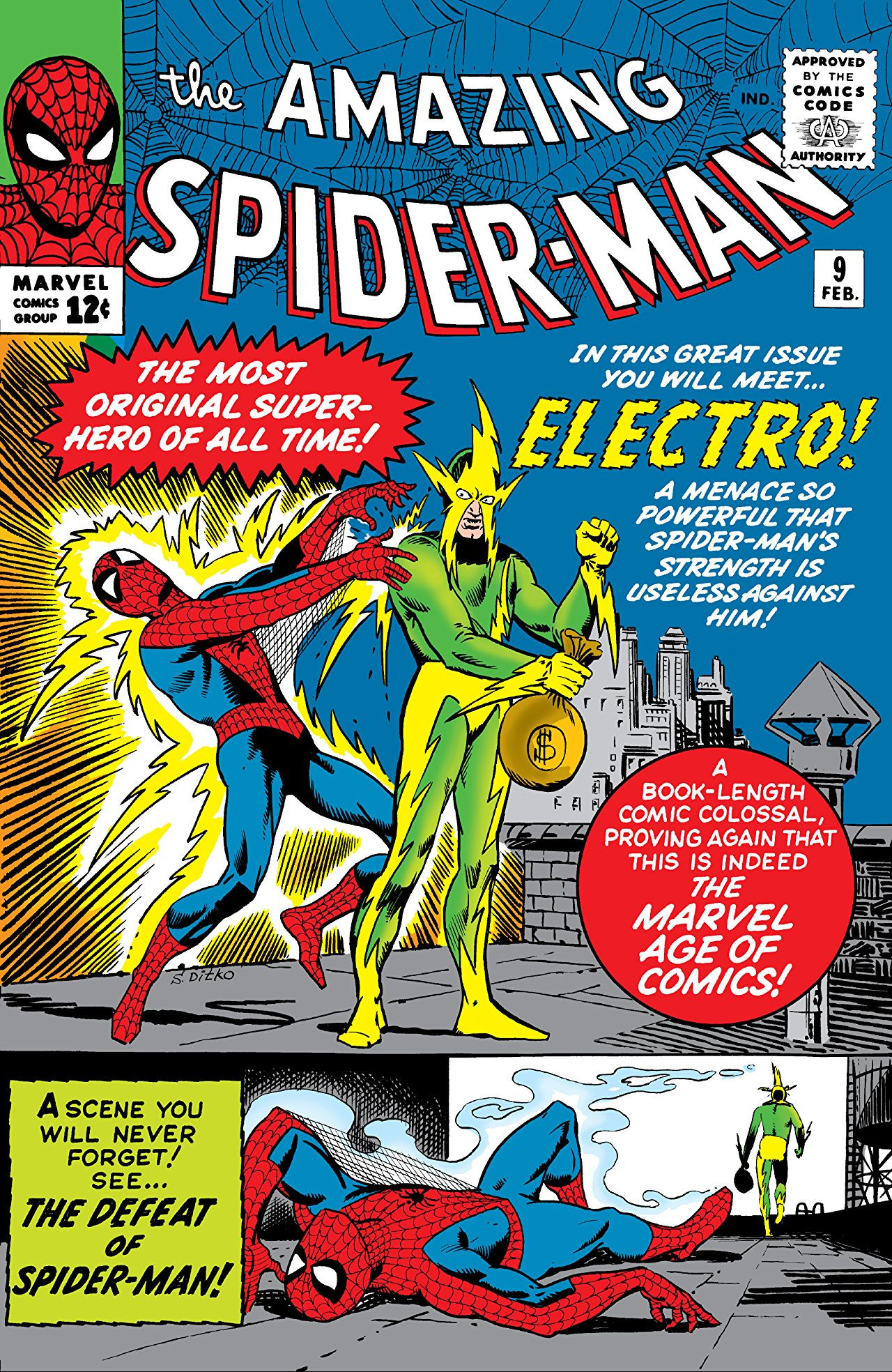 Oh, don't confuse [Spider-Man foe] ELECTRO with Daredevil love interest Elektra or with model Carmen Electra or with Greek mythology's Electra, daughter of Agamemnon and Clytemnestra.
Clues of note:
31a. [Sierra runner] for IMAC. Very timely. Sierra was just released about a week ago. Oh, and OS X has been rebranded as MacOS, so constructors, update your word lists accordingly.
60d. [Charge for hand delivery?] for ANTE. This is clever. Maybe overly clever. When I finally sorted it out it felt like it was trying too hard.
49d. [Fix a clog, say] for RESOLE. Very good misdirection had me thinking of plumbing the whole time. Good clue for a blah word.
On the whole this is a puzzle with a strong theme, executed well, yet with a dichotomy between strong and weak fill. I think the good definitely outweighs the bad to make for a satisfying solve.
Let's dance it out with DIANE Warren's "Rhythm of the Night."
Ben Tausig's AVCX crossword, "Screen Shot" — Derek's Review
Hello all! Filling in on blogging the AVXW today, and it is a fun one! Very timely in this heavy debate season, although the device in question is not normally used in a debate settings. The circled letters in the grid's theme entries spell a word that is clued by the first and last across entries. Let me explain:
1A ["Basic" guy (or, attached to 65-Across, like the device spelled by the circled letters, which caused the puzzle's gaffes)] BRO
65A [Barbie's ex with whom she reunited] KEN (the word broken is indicated by these two entries together!)
17A [Putin, onstage: "It's not 1980, we're no longer in the __. [/turns to aid] Are we buying everyone a boiler?"] COLD WA

TE

R
21A [Truman: "The __ stops here. So, er, if any American is having trouble fastening their belt, it's my responsibility."] BUCK

LE

24A [Nancy Reagan: "When a drug dealer tries to hook you … I guess shoot him with a garden hose."] JUST S

PR

AY NO
45A [Tim Kaine: "My ticket is led by … [/squints] a bumbling cartoon dad."] I'M WITH H

OM

ER
50A [Machiavelli: "A prince must learn to act like both the fox and the __. So I suppose he should be both cunning and … tealike."] LI

PT

ON
59A [Trump: "We'll have so much __ if I'm elected. That must mean we'll become actual Nazis, like General Rommel. I'm not apologizing for this by the way."] 

ER

WINNING
These are really funny; especially the last one! Actually makes me think about why we don't see more TELEPROMPTER (the word spelled by the circled letters!) failures in the news. Maybe because I don't watch much CNN! Each phrase is a plausible quote by the famous person, which helped with the solve, and I was laughing all the while! A very clever and original theme; I rate it 4.4 stars.
A few notes:
16A [Common percussion instrument] PIANO – Yes, a piano is a percussion instruments. It's full of hammers!
20A [Burn slowly, as a ciggy] SMOULDER – Took me a minute to realize we were looking for the British spelling here! Evidently ciggy is a Britishism? I've been practicing on those Listener Crosswords!!
60A [Daniel soon to cede his Bond role] CRAIG – Still haven't seen Spectre. Maybe this afternoon …
5D [Certain iTunes purchase] IPAD APP – Great entry! Got only one hit on xwordinfo.com!
23D [Old-timey color container] DYE POT – Really? Kind of a stretch, but it's crossing two theme entries, so it probably is a necessary evil!
27D [Decides not to leave New York?] RENEWS – One of the better clues, if not the best, in a sea of good clues!
28D [Video game system referenced in a "Stranger Things" episode] ATARI – Netflix junkie that I am, I still haven't watched this show! I'll get on it soon!
30D ["2014 Forest Hills Drive" rapper] J. COLE – This guy has actually been around for a good minute or two. Xwordinfo.com hits go back three years!
54D [Bremner in "Trainspotting"] EWEN – Didn't know this actor, and hence the error in the grid shot! Famous enough flick, even though I have never seen it. There are tons of movies I haven't seen, though!
These AVXW puzzles are among my favorites, and this one fits right in! See you tomorrow for the BEQ blog post!
Timothy L. Meaker's LA Times crossword – Gareth's bit
The theme is synonyms for "covered up". All the words are used in that sense in the theme phrases, so there is no playfulness, and no extra layer to figure out in the puzzle. Two of the five, MASKEDMARAUDERS and HIDDENSTASH, are very much leaning towards being simple "adjective+noun" answers. Any adjective+noun is something someone might say, but does that make it usable in a crossword? COVERTOPERATION and CONCEALEDWEAPON are much tighter, and SECRETSANTA is an answer that at least has punch.
The rest of the puzzle is tidy enough, though I really don't see other topics of discussion. Anything anyone would like to add?
2.5 Stars
Gareth
Randall J. Hartman's CrosSynergy/Washington Post Crossword, "My Deer…Parting is Such Sweet Sorrow" —Ade's write-up
Hello there, everyone! Here's hoping you're having a great day as September winds down. Today's crossword, brought to us by Mr. Randall J. Hartman, could have left you with a deer-in-headlights look after finishing. In it, each of the theme entries is a multiple-word answer in which the letters making up a word describing a type of deer are separated, forming the very beginning and very end of the phrase.
DO

OR PRIZ

E

(17A: [Raffle reward, possibly])

S

USAN SON

TAG

(28A: ["The Volcano Lover" author])

B

RINKS TR

UCK

(48A: [Armored transport])

F

RONT L

AWN

(66A: [Suburban site for some gnomes])
If you like genres of music, then this was the grid for you; there's SKA (45D: [Calypso cousin]), EMO (46A: [Jawbreker's music style]) and ROCK, even though the clue doesn't refer to music and refers to one of the baddest men on the planet right now (42D: [Dwayne Johnson's wrestling persona, with "The"]). The long down answers were very juicy, and, with its juiciness, it's perfect to have a PINOT NOIR to go with it (10D: [Red wine choice]). Maybe one has had a Pinot Noir while on a SKINNY DIP (36D: [Bathe in the buff]). If so, then you're a bad a**! Only real trip-up was when I initially put in "arm" instead of GAR for that entry (5D: [Alligator ___]). Now IT'S GO TIME in terms of heading out and having an early dinner (11D: ["Let's roll!"]).

"Sports will make you smarter" moment of the day: GROSS (3D: ["Yuck…that's disgusting!]) – Former Major League Baseball pitcher Kevin GROSS was the 11th overall pick of the 1981 MLB Draft by the Philadelphia Phillies. In his 15-year career, Gross won 142 games (lost 156) and was a one-time MLB All-Star, in 1988.
Thank you for your time, and hope to see you all tomorrow!
Take care!
Ade/AOK