Michael Shteyman's New York Times crossword—Amy's write-up
The theme revealer, in a somewhat unusual spot, is 44d. [Communications giant … or a possible title of this puzzle], AT AND T. Given that the company uses an ampersand, AT&T, that AND rankles. The revealer ties to ATLANTIC TIME, ATHLETIC TRAINER, and ATOMIC THEORY, each of which has its first word starting with AT and its second one with T. Eh.
Lots of trade names in the fill: ZIPLOC, LA-Z-BOY, IMAC, SKODA (43a. [Czech-made auto that's part of the Volkswagen Group], and also the last name of J.K. Simmons' character on the old Law & Order—either way, not Tuesday fill), dead-since-2009 store chain KB TOYS, dead-since-2008 ZIMA, KMART, bygone RKO.
Six more things:
27a. [Apple that might be seen on a teacher's desk], IMAC. There is nothing teacher-specific about the iMac. Clue feels like it's recycled from those old EMAC clues.
31d. [Abbr. in many an urban address], APT. NO. Do you ever see this one? Apt 214, #214, Apt #214, No. 214 … these all feel much more plausible to me than writing "Apt. No." in a mailing address.
42a. [Ohio city on Lake Erie]. LORAIN. It's one county over from Cleveland, and I have a Facebook friend who teaches in Lorain! But it's not the sort of place I'd expect to be quizzed on in an early-week crossword.
34d. [Pope said to have died from a heart attack while in bed with his mistress], LEO VII. So we run with 1,100-year-old rumors that have never been proven, do we? Sometimes I really hate clues that scream "hey, look what was in Wikipedia."
11d. [Big maker of gummy bears], HARIBO. The best!
46d. [Bringer of bad luck], HOODOO. I filled in VOODOO and didn't check the crossing. Not sure I've ever heard someone use HOODOO.
Three stars from me.
Elizabeth C. Gorski's
C

r

♥

s

s

w

♥

r

d

Nation puzzle (Week 292), "By George, You've Got This!"—Janie's take

Saw the title, decided the themers were going to be tied in to people whose first name is "George," and was not remotely disappointed when, in fact, this is how the puzzle played out—with five themers including one grid-spanner to boot. Five varied, wide ranging themers, in which the final word of the theme phrase follows the name "George," yielding someone you (probably should've) heard of; and only one entry (the grid-spanner) where one name is swapped out for another. Given the strength of that name and its central placement, I don't make this a crime.

Between the variety in the fill and in the Georges, we really get a well-developed theme today. And it's all supported by some other wonderful entries as well. At the top of the list: EL CAPITAN, that [Vertical rock formation at Yosemite] and its grid-opposite, the oh-so winning clue / fill combo of [Happy, happy, happy] and ALL SMILES. (Yep. Another song cue. Check out Babs in 1964.) Btw, bighorn sheep have been re-introduced to Yosemite—but I'm not convinced they also say "BAA-BAA"…

Thumbs up, too, for ENIGMA [Puzzling thing] and <sigh> BERNIE [Hillary's opponent, once].

WURST got my attention, too, first because my first response to [Sauerkraut go-with] was FRANK; but second because my real first response was TURKEY. Which is probably the result of my being

from Maryland, where sauerkraut is a favorite T'giving side-dish. It's TANGY and I love it! And there were other fives that made for lively and/or image-evoking fill, like CHARM, that ["Good luck" bauble] and the punnily clued ARSON [Terrible lighting?], the (musical…) TRIAD and the almost onomatopoetic KAPUT. After seeing it for myself, OMAHA Beach has taken on a great poignancy for me. If you ever have the opportunity to visit the D-Day beaches, all I can say is, "Do it!"

I'll be heading to Costa Rica later this week, and I'm pleased to tell you that my most esteemed colleague Angela Halstead a/k/a Puzzle Girl will be minding the store in my absence. Also posting about the next two Crossword Nation puzzles… So… see y'alls for the January 24th puzz—and, til then, keep solving. Cheers, all!
Samuel A. Donaldson's Wall Street Journal crossword, "Double Header" — Jim's review
Nicely titled and executed theme to start our new year off. It may be simple, but it was nice to see all these entries gathered and listed in one place.
16a [One way to confront someone] NOSE TO NOSE. I had FACE TO FACE here first because it feels like the better answer. NOSE TO NOSE doesn't feel quite as in-the-language, but I think it just passes muster.
20a [One way to grin] EAR TO EAR
26a [One way to dance] CHEEK TO CHEEK
44a [One way to give some air] MOUTH TO MOUTH. This was my entry point. I got it with no crosses, and between this entry and the title, I knew what was going on.
51a [One way to see] EYE TO EYE
58a [One way to meet] FACE TO FACE. Nice way to finish it off, with the whole face.
Very impressive to get all six of these in the grid and laid out symmetrically.
Let's see. What's missing? "Head to head" is the obvious one, but it's made superfluous by the title. Below the neck there's "shoulder to shoulder," "back to back," "hand to hand," and "toe to toe."
I found another instance of this theme from the New York Sun back in 2003 by a Kent Lorentzen, but that one wasn't limited to the head. I really like how Sam limits the theme here and yet manages to find symmetry with an exhaustive list. Very nice.
But six full-sized theme answers is a lot to ask of a 15x grid, and so there's some eyebrow-raising fill: THE PO (which just looks like THEPO in the grid), TOE OF, and the unpretty stack of WYO, HSN, and OTOE in the north (with nearby ERIES). Plus, there's some decidedly unremarkable mid to long fill like REBOOKS, HERETO, EMITTED, and USE FOR.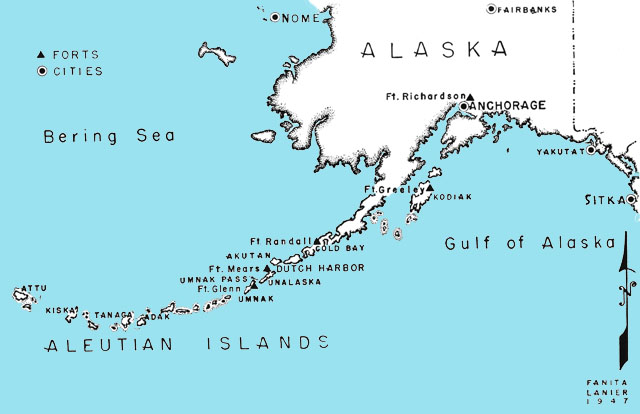 I do however like INSIDE MAN, ALEUTIANS, HOOF IT, CZECH, INFERNO, and K-SWISS. With all that goodness and the solid theme, I felt the positives outweighed the negatives. For that reason and for the new year, I hereby unveil my shiny new rating system and grant this puzzle two pencils up. (Yes, I solve puzzles with two pencils.)
Matt Jones's Jonesin' Crossword, "The Best of 2016″ – Derek's write-up
An easier Jonesin' to start 2017, and a review of 2016 to boot! I think that's why it was a little easier; no puns to be found! But a lot of interesting trivia in the thematic entries:
18A [Singer whose "Blonde" was Esquire's #1 album of 2016] FRANK OCEAN
20A [Late Jeopardy! contestant Cindy with an inspiring six-day streak (despite treatment for Stage 4 cancer and running a fever during taping)] STOWELL
25A [2016 animated movie with a 98% freshness rating on Rotten Tomatoes] ZOOTOPIA
36A & 38A [2016 headline that ended a 108-year streak] CHICAGO CUBS WIN!
51A [Newfound planet similar in mass to Earth (from National Geographic's "6 Science Discoveries Worth Celebrating in 2016")] PROXIMA B
57A [Donald Glover dreamed called "the best show of the year" by the New York Times] ATLANTA
60A [What Bertrand Piccard flew around the world using clean technology (one of BBC's "Four good things that happened in 2106")] SOLAR PLANE
Did I get them all? I think so. Seven theme entries (or 8 if you count the Cubs reference as two!), so well done. Eerie how some of these entries evoked emotions for me: Cindy Stowell had me mesmerized on Jeopardy!, and the Cubs winning the World Series was extremely moving for this Chicago native! I have heard Atlanta was really good; that may have to be a binge watch to catch up on Childish Gambino's TV show. 4.2 stars for a pleasant start to the year.
A few notes:
14A [Lyft competitor] UBER – I am a registered Uber driver! And Uber isn't a Lyft competitor in Northern Indiana – Lyft has no service here!
44A ["Westworld" airer] HBO – Good series, although a little weird. Spoiler alert: lots of nudity.
64A ["A horse is a horse" horse] MR. ED – I believe Alan Young from this series was one of a seemingly endless list of celebrities who passed away in 2016.
3D [Movie millionaire sought by a same-last-named "Dude"] LEBOWSKI – One of many famous pop culture movies that I have never seen! I have heard of the famous line, "the Dude abides!"
9D [2020 Summer Olympics city] TOKYO – Los Angeles is in the running for 2024, along with Paris and Budapest. Winner announced this coming September!
35D [Opposite the mouth, in biology] ABORAL – Really? This is too hard!
43D ["You had one __ …"] JOB – I love this saying!
Can you believe it is already 2017?? It's getting too close to 2019, when I will turn 50!! Yikes!
Gerry Wildenberg's LA Times crossword – Derek's write-up
It took me while to correlate the circled squares, but the revealer at 57-Across tidies things up nicely!
18A [Damning evidence] 

S

MOKING G

UN

 

23A [Angler's end-of-line item] 

FI

SHING LU

RE

34A [Birchbark mover] 

CAN

OE PAD

DLE

51A [Underground violent-weather refuge] 

ST

ORM CELL

AR

57A [Bits of extra information … and a hint to this puzzle's circles] SIDE LIGHTS
Not only are these all lights, they are all technically burning! A tip of the cap to them all being symmetrical as well. Not familiar with Gerry as a constructor, but if this one is any indication, he has some talent. (Gerry is a "he" I hope!) A solid 4 stars for this one.
Some favorites:
31A ["The Crying Game" actor Stephen] REA – This movie is getting old! Because of this actor, I think this movie is crossword famous!
48A ["24" superagent Jack] BAUER – They are bringing a version of this back this month I think. Talk about a show you have to make a commitment to!
61A [Chihuahua lady friend] AMIGA – Also a name for an old Commodore computer!
3D [Many a soap opera character, after a blow to the head] AMNESIAC – I don't watch soaps much anymore, but this certainly was used a lot 30 years ago when I was able to watch some of these!
11D [Texas A&M team] AGGIES– Also New Mexico State, UC-Davis, and Utah State, among others.
37D [Podcast comic Carolla] ADAM – Loved him and Jimmy Kimmel in The Man Show years ago!
47D [Noble Italian house that produced two popes] BORGIA – I tried MEDICI; there actually is a show called The Borgias on Showtime I believe. That should have helped me!
Have a great week everybody!
Randall J. Hartman's CrosSynergy/Washington Post Crossword, "Greetings" —Ade's write-up
Good day, everybody. Today's crossword, brought to us by Mr. Randall J. Hartman, greets you over and over again, as the first word in each of the theme entries also is a word used in greeting people…and in more than one language, too!
HOWDY DOODY (17A: [Buffalo Bob Smith's buddy])
HALLO SPACEBOY (27A: [1996 David Bowie song])
HEY BIG SPENDER (47A: [Line from a "Sweet Charity" tune])
HELLO DOLLY (63A: [1969 Barbra Streisand musical])
One of the answers, SPORK, took me back to the time that I personally introduced a lunchroom game to a new school…and unintentionally ushered in chaos at that school (5A: [Hybrid utensil]). I spent the first semester of fifth grade at a public school and, during lunch, a lot of the kids started playing a two-person game using sporks, where each player would bend the end of the stem of the spork back, creating an "L" shape at the end. After that, you would use that end to try and break the spork head of your opponent. The normal method was putting your index finger right underneath the L-shaped part of the spork, pulling back on it as you put your spork other your opponent's and then letting go, hoping to break a piece of the spork head. (Yes, this was extremely dangerous!) Each player took turns doing that until one was able to completely remove the spork head of the other's, leaving just the stem. Needless to say, the teachers didn't like this one bit…which meant, as rebellious students, we kept playing it. I transferred to a Catholic school for the second part of my fifth grade year, and, on the first day I went to lunch at that school, I noticed no one was playing it. So, I talked to a couple of people I was sitting with at the table and introduced it to them. I had no idea at the time, but that game SPREAD LIKE WILDFIRE at the school! So, yes, I introduced a very dangerous game into a Catholic school, creating mayhem and forcing teachers to be on the lookout constantly during lunch time. Wasn't I the perfect Catholic school student?!?!

I had to tell that story now because I don't know when I would ever tell it if it wasn't today. As for the rest of the puzzle, it was a little more of a challenge and there was some fun long fill. Definitely appreciated POPEMOBILE and its clue (11D: [Holy roller]). Honestly, I probably came across ADDLEPATED maybe once or twice in my life before today (28D: [Birdbrained]). Speaking of coming across things only once, or if at all, that was the case seeing the spelling of YASIR in referencing the person in its clue (31D: [Arafat of the PLO]). Fun solve today.

"Sports will make you smarter" moment of the day: DEMONS (50D: [Evil spirits]) – If you thought that DePaul University was the only university that incorporated DEMONS in its name, think again. (DePaul's nickname is the Blue Demons.) The athletics teams at Northwestern State University, located in Natchitoches (pronounced KNACK-eh-tish), Louisiana, are nicknamed the DEMONS. Probably the most memorable game involving Northwestern State came in the first round of the 2006 NCAA Tournament, when the Demons upset the Big Ten tournament champions, the Iowa Hawkeyes on a buzzer-beating shot in Auburn Hills, MI. While the shot is amazing, this always gives me nightmares as I remember picking the Hawkeyes to make the Final Four that year. Still, a great moment! Here's a video. Oh, and forgive Verne Lundquist's oversight in only saying "Northwestern" in his excitement, leaving out the "State" part to the school's name.
See you at the top of the hump on Wednesday!
Take care!
Ade/AOK