untimed (Evad)
Matt Gaffney's Wall Street Journal contest crossword, "Resource Management"—Dave Sullivan's write-up
There's something appropriately meta to this week's WSJ Contest instructions, in that we are solving a puzzle in search of
a board game
. The board games I played most frequently in my adolescence were
Monopoly, Clue, Masterpiece
and
Life
. I wonder if one of these will end up being our contest solution? Let's look at the theme entries (starred either due to the central shorter entry or two down entries):
17a. [*Commodores hit of 1977], BRICK HOUSE – ok, let's get into the way-back machine and give a listen
36a. [*Mine vehicle], ORE CART – otherwise known to frequent crossword solvers as a TRAM (which enters the mine through an ADIT)
54a. [*Winter pair], WOOL GLOVES
11d. [*Old Overholt or Wild Turkey, e.g.], GRAIN WHISKEY – I've never heard of the former, and I do wonder if these would be more often considered rye whiskeys or some other specific type of grain?
25d. [*Where employees log long hours?], LUMBER YARDS – very cute clue!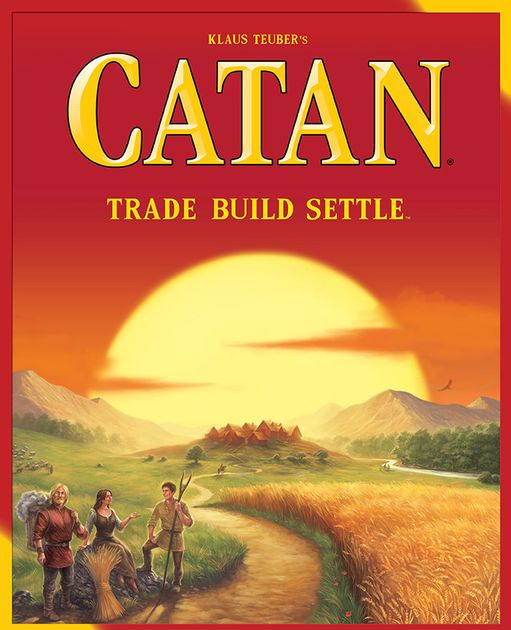 So all of these theme entries start with a "resource." At first I thought of Sim City, which, although not a board game, does involve building cities, presumably from resources such as these. To Google I went and found a board game named Settlers of Catan which features these five resources on cards traded among players to build settlements on the fictional island of Catan. I guess I have a remote recollection of hearing about this game, but I've never played it.
I found this meta a bit too straightforward for my tastes–in each theme entry the "resource" had the same meaning as its role in service to the meta solution (no wordplay per se involved). Also, if you hadn't played the game in question before, you were sunk if you were solving on some desert island without the help of the World Wide Web. I also got stuck in one crossing–having ACE (instead of ICE) for [Clinch], leaving me with WASPS (instead of WISPS) for [Thin columns]. (Certainly wisps makes more sense, but I don't think of them necessarily as columns.) A bit of politics seeped into the puzzle with [44 of 50 state governors] for MALES; I'm hoping upcoming elections help to reset that imbalance. As Captain Picard would say, MAKE IT SO!