untimed (Evad)
Marie Kelly's Wall Street Journal contest crossword, "Toy Box"—Dave Sullivan's write-up
OK folks, fasten your seat belts–we're in for a bumpy ride on this one! Let's start with the meta instructions–we're looking for
a board game
. Seems easy enough: although there are apparently
over 350 of them
, perhaps only 10-20 of them are familiar enough to be a meta solution. (And yes, I include recent meta solution
Settlers of Catan
among those familiar ones!)
The thematic material in this one is identified by starred clues:
17a. [*Brand that has a Rotten Sneaker Contest], ODOR-EATERS – it didn't help that at first I thought this was all one word
21a. [*1990 Top 10 Gloria Estefan song], HERE WE ARE
– let's take a listen. I believe I heard today she is one of this year's Kennedy Center honorees.
26a. [*Playboy's crowd], IDLE RICH
40a. [*Head for space], LIFT OFF – I first parsed this clue as beginning with a noun, not a verb
49a. [*View from Drumnadrochit], LOCH NESS
54a. [*Like the National Mall], TREE-LINED
64a. [*Jeep Wrangler], FOUR-BY-FOUR
I first assumed that each of these entries would contribute one letter to the meta solution, and I latched onto the N that was "boxed in" between the CH and ESS of LOCH NESS. Though "chess" isn't a toy, it is a game, so I thought that close enough. I struggled for others–the E between the W and AR of the second entry (the card game "War") and perhaps even the stuffed toy FURBY found if you drop an O from FOUR-BY. But this set seemed a bit loose and I couldn't find others in the remaining theme entries.
Then I my eyes led me to the toy, GLOBE starting at 1-Down and extending to the right at the end. TRAIN was another toy I found in the lower left in a similar configuration, but yet again, I couldn't find other "hidden toys," nor could I figure out how these would lead to a meta solution given the starred entries.
Finally, I recalled that I had found the clue for 1-Across a bit unusual:
1a. [Word square form], GRID
So what are "word squares"? There seem to be two types, one type (I believe called "magic squares") have the same words appearing across and down. Here's an example:

F I N D
I D E A
N E X T
D A T E

The other variety have 8 different words in total, 4 across and 4 down. This first clue as well as the last theme entry (and even the "box" mentioned in the title) had me thinking this route would be the most promising to the meta solution.
Noticing that each theme entry began with a 4-letter word (after looking up how ODOR-EATERS was spelled) gave me this first set of 4-letter words:
ODOR
HERE
IDLE
LIFT
LOCH
TREE
FOUR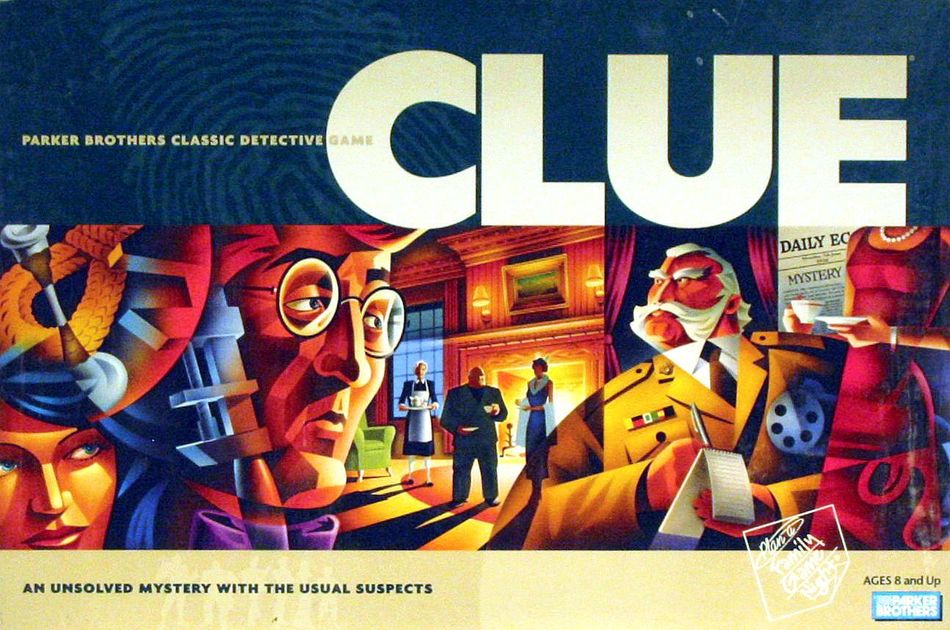 I was troubled there were only 7 entries (not 8) on this list to make a word square, so I wondered if maybe I should include RICH and NESS and perhaps drop FOUR as that might be there just to provide a hint towards the meta solution (reinforced by its position as the last theme entry).
Try as I might, I couldn't make one 4×4 word square with those 8 words, nor 2 4×4 "magic" word squares from the list. As I played with the letters, though, I noticed that I could form a word square if I had one additional 4-letter word to complete my original set of 8:

L I F T
O D O R
C L U E
H E R E

The missing word ended up being CLUE, which is both a board game and a very appropriate answer to a crossword puzzle meta. I found this to be a superb meta, and very appealing to those of us who are always looking out for letter patterns in the grids we solve. Congratulations to everyone who rassled this beast to the ground!