Sam Trabucco's New York Times crossword—Amy's write-up
The theme revealer is 37a. ["Someone's gonna pay" … or a statement about 17-, 24-, 51- and 60-Across?], HEADS WILL ROLL, and the other four theme answers' first words ("heads") can all precede the word roll:
17a. [Easter Day activities], EGG HUNTS. Egg rolls … which are mainly food items having nothing to do with an egg being rolled.
24a. [Competition in a rodeo ring], BARREL RACE. Barrel roll is an acrobatic airplane stunt, yes?
51a. [Legs at KFC], DRUMSTICKS. Drumroll, please.
60a. [Early home for Lincoln], LOG CABIN. To logroll is to swap political favors, or stand on a floating, spinning log and try to knock your opponent off.
So the question mark's in the revealer clue because the egg, barrel, drum, and log are (mostly) not literally rolled, and the political logrolling involves no literal log. My favorite part of the theme is not the "first word can precede __" bit, because I'm tired of that after all these years. It's that colorful HEADS WILL ROLL in the middle.
Five more things:
31a AMY, 12d REX? It's killing me that 68a is a letter off from DEB.
30d. ["And that's that"], END OF STORY. Great entry!
43a. [Openly gay], OUT. If you're gay and you're not out, I hope you'll someday find the wherewithal to let your true self shine out into the world. The crossword community is awfully supportive of its LGBTQetc folks.
53d ME TOO and 48d TOO BAD is a bit… too-too.
27d. [Big product of Kentucky], COAL. I was trying to fit some kind of bourbon in here.
Go have a PBJ or make a couple BLT'S, will ya? This is a three-sandwich, four-star puzzle.
Tracey Gordimer's Wall Street Journal crossword, "Fastenating" — Jim's review
Straight-up category theme: Things that fasten things to other things.
17a. [Tool for a sommelier] CORKSCREW
21a. [Actor's talk show showing] FILM CLIP
36a. [Popular name for a roller coaster] THUNDERBOLT
53a. [Frangelico flavoring] HAZELNUT
58a. [Small computer image] THUMBNAIL
SCREWs, CLIPs, and NAILs do the job on their own, but NUTs work with BOLTs, so those theme answers are inconsistent to some degree. It would've been nicer if we could've seen a staple, brad, or tack used instead (or something similar).
Is THUNDERBOLT really a popular name for a roller coaster? I'm not a huge coaster rider, but I do love me a good one. Ah, I see there's one at Coney Island as well as three other places in the U.S. But really, how many people know that that's a popular name for a roller coaster?
I think I'm sounding gripey. You can blame SOAPER for that (13d, ["The Guiding Light," e.g.]). I've never ever heard "soap opera" shortened to anything other than "soap." Why would you add a syllable to a word that already means what you want it to mean?
I love LILLIPUT, TIME ZONE, PAC-MAN, and ODD JOB (though it doesn't get the Bondian clue it should). But SEE YOU doesn't sound quite right. Who fully pronounces YOU in that instance?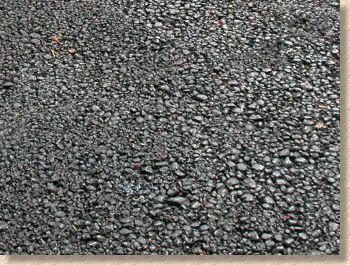 And the clue for MACADAM (39d. [Playground material]) makes it sound like it's specifically for playgrounds, when all I've found online is that MACADAM is also known as tarmac or asphalt which is the same stuff used for roads.
Also: plural EDS and plural ALLENS.
In truth, the puzzle is really a perfectly fine Monday offering. It's a fast solve, and there's some good fill there, particularly in the NW corner. But SOAPER just turned me off so hard that it makes the other little problems more pronounced.
Patti Varol's CrosSynergy/Washington Post Crossword, "Spy Game" —Ade's write-up
Good day, everybody! For those who were at Lollapuzzoola 9 on Saturday, I hope you all had a great time! For those doing and for those who have already done the puzzles at home, I definitely hope you had fun with them. I certainly did. I also had fun doing this puzzle, brought to us by Ms. Patti Varol (it was great to see her in person once again on Saturday), one in which the final word of each theme entry could also act as a verb which could describe the action of a spy or some other type of sneak.
MENTAL NOTE (17A: [Internal memo?])
PARKING SPOT (29A: [Space in a lot])
DIVING CATCH (45A: [Dramatic play on the diamond])
MAKER'S MARK (61A: [Bourbon in square bottles with wax seals])
A couple of my friends are now deciding where to take a vacation right now and they told me that they were leaning towards CYPRUS right now (22A: [Mediterranean island republic]). Definitely not a bad place to spend a few days for some R & R, right? Maybe one day, that will be me, but it definitely won't be soon. Well, seeing the cluing for ROWAN confirmed that you can clue him and not mention Mr. Bean while doing so (1A: ["Johnny English" actor Atkinson]). I'm pretty sure I remember the trailer to the movie and totally had forgotten that he had made that movie at the time when his Mr. Bean fame was still somewhat strong. We have some actual turbulence involved with the intersection of OVERTURN (2D: [Capsize]) and TANGLE, two things you hope never happen at the same time (24A: [Unruly set of wires]). So when I go to my class reunion, will the music that I grew up with be considered OLDIEs (34A: [Many a tune played at a class reunion])?? Oh, brother!

"Sports will make you smarter" moment of the day: ARTURO (12D: [Former New York Philharmonic conductor Toscanini]) – One of the most exciting, tough, and entertaining boxers to ever step into the ring, ARTURO "Thunder" Gatti won championships in both the Super Featherweight and Light Welterweight divisions. A lot of Gatti's fights featured lot of drama – and blood – but he will be best known for the three fights he had with Micky Ward (the man Mark Wahlberg portrayed in the 2010 Academy Award nominated movie The Fighter) between 2002 and 2003. Gatti-Ward I and Gatti-Ward III were named the Fights of the Year in 2002 and 2003 respectively. Gatti, who was posthumously inducted into the International Boxing Hall of Fame in 2012, passed away in 2009 at the age of 37.
Thank you so much for the time and I'll see you tomorrow!
Take care!
Ade/AOK
"Themeless Monday #376 by Brendan Emmett Quigley – Gareth's review
Weirdly, I knew [Gentleman who might prefer blondes] would be about ale, but couldn't think of a term for a "person who drinks beer". Turns out it's just a BEERDRINKER, though that emerged much later.
It's difficult to find an angle when discussing themeless puzzles. This is a four-stack design, a common choice for themelesses. It is a bit more expansive than most puzzles at 25/68, though it doesn't look it. Despite that, it is effectively a puzzle of two halves, with the left and right joined only by ASWESPEAK and GOLDPIECE.
I think in most cases, one tries for at least one seed in each corner of a four-stack puzzle… Here, I suppose it's the already-discussed BEERDRINKER, SPIKELEE, QUAALUDE and maybe the quaint ALBUMJACKET… Also fond of GOTCUTE, BIGKID and the queer-looking THEEDGE. SLOTMACHINE was given the best clue of the puzzle [Where you might see a fruit fly]…
Other musings:

[Lincoln Financial Field team, briefly], PHI. Usually clued as a letter! Seems to be the Philadelphia Eagles, a team who don't get much press!
[Legally revoke, as a legacy], ADEEM. Dry legalese, but tolerable in moderation. If you Google it your search is accompanied by an obscure rapper at least!
[Send some signals], FLIRT. Do people really do this?
[Waiting for one's turn], INQUEUE. Sounds off. INAQUEUE. "I'm standing in queue." Who says that?
[Cols.' superiors], BGS. Last use 1993 NYT. Not sure that's a good sign…
[Healthy berry], ACAI. Gah! No! Stop cluing it like this! You're just helping the David Avocado-for-Brains Wolfe's of the world. Say it with me, antioxidants that aren't part of endogenous antioxidant systems are not likely to be of physiological use". It's just a berry. It has some vitamin A.
[How dogs kiss], WETLY. Had a few of those today! Job perk!
People I don't know: [NFL commisioner Goodell], ROGER; [Rich of the NFL Network], EISEN; and ["The Eagle Tree author Hayes], NED. Oh and [Actress Ashley of the "Twilight" series], GREENE. All common enough names, just with "lesser" examples in the clues…
[Doc's first name in "Back to the Future], EMMETT. Ashamed that this wasn't an instaget, though I had some wrong letters at the time. A more self-referential clue would have been [Center of puzzle constructing?].
[Grinding tooth], CUSPID. No. Cuspid is used to refer to the canines and sometimes the incisors, neither of which are grinding teeth. Extracted a deciduous canine canine today as well as the neighbouring 3rd incisor it had unfortunately taken hostage…
[Rasta's god], JAH. Ever notice how Rasta terms rarely appear in crosswords? I mean IRIE seems like it'd be at least as common as ERNE.
3.5 Stars
Gareth