untimed (Evad)
Matt Gaffney's Wall Street Journal contest crossword, "Creature Feature"—Dave Sullivan's write-up
Welcome to the first few days of summer! If going to the movies this summer is on your schedule, this week's contest puzzle will test your knowledge of
a well-known movie from the 1990s
. I'm not much of a movie buff myself, but hopefully the theme entries in this one will help nudge me toward the meta solution.
17a. [Trendy lotion ingredient], SHEA BUTTER – it's only a matter of time before someone pairs this with acai berries.
58a. [Lexicon], VOCABULARY
11d. ["The Man with the Golden Arm" subject], DRUG ABUSE – speaking of movies, this one dates back to 1955 and starred Frank Sinatra as a junkie.
33d. [Goes crosstown, maybe], TAKES A BUS – this entry feels a bit iffy as a standalone phrase to me. Is HIRES AN UBER next on this slippery slope?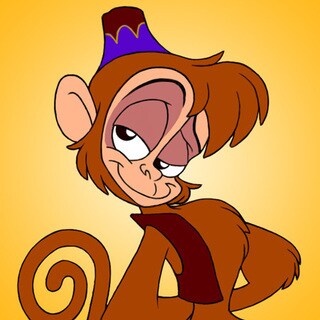 One more entry in the center seems tantalizing as additional thematic material:
38a. [A well-known movie of the 1990s…but not the contest answer], ALADDIN
As I looked more closely at what the four "pinwheel" entries had in common, I noticed they all had an ABU sequence in them. Not only that, I then noticed a lot of other ABU's in the shorter fill (which may have forced the unfamiliar to me UNOCAL and the USMC/USTA crossing which seems inelegant to me.) I vaguely recalled that ABU was the name of a monkey in either a TV series or in the movies–it turns out he is from the movie Aladdin, as hinted at by that central entry.
OK, so if Aladdin is not the movie we're looking for, what is? Well, it seemed appropriate as a next step to count the ABU occurrences and I came up with twelve. Hmmm, Twelve Monkeys, that sounds like the name of a movie, perhaps from the 1990s, and indeed it turned out to be. I'm not so sure how famous ABU is as a character, but Google will certainly help those who haven't heard of him before.
So what is this A AND R division of a record company anyway? Inquiring minds want to know…